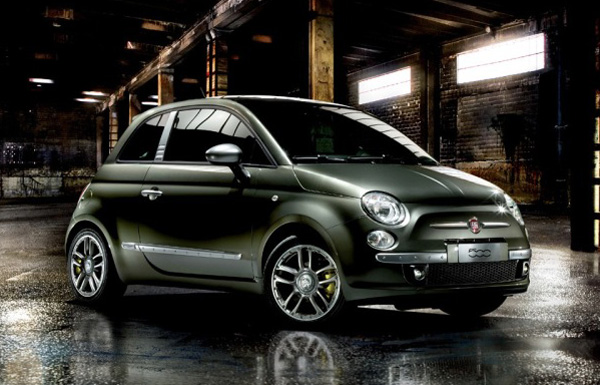 Fiat will introduce on the special version of 500 Diesel, a new diesel, a 1.3-liter Multijet engine capable to develop 95 horsepower. The unit will start with a new body color, Midnight Indigo. In a fashion event held in Berlin, dedicated for youth clothing trends, Fiat and clothing maker Diesel had presented a special version of the 500 model from Fiat, born through their collaboration.
On this occasion, the Italian manufacturer announced the introduction of 1.3 Multijet engine of 95 horsepower under the hood of the small 500, thus providing a more powerful diesel alternative to those who got bored of the 75-horsepower unit.

In addition, another novelty is the introduction of a new body color, a blue named Midnight Indigo. Special Edition of Fiat 500 Diesel will be produced in 10,000 copies, but if you want to buy one of this special edition of Fiat 500 you have to hurry because about 6,000 units have been ordered since now.