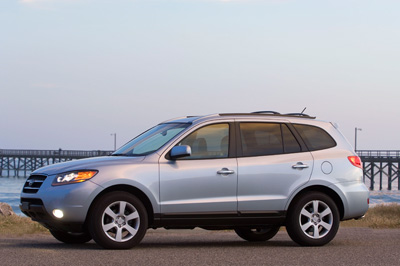 The 2009 Hyundai Santa Fe is not just a beautiful SUV. It appears that the people from Hyundai know a thing or two about safety.
The new Santa Fe has received the "Top Safety Pick" award from the US Insurance Institute for Highway Safety's. This model received the award last year too and it seems that Hyundai is making a name of itself by scoring maximum at every crash test. The 2009 Hyundai Santa Fe is equipped with 6 airbags and the side ones can even reach the third row of passengers, in the case of the 7-seater. The car also has ESP for stability control in rough conditions.
The award is just a reminder that when you sit behind the wheels of your 2009 Hyundai Santa Fe, you can probably get away without a scratch from most accidents.