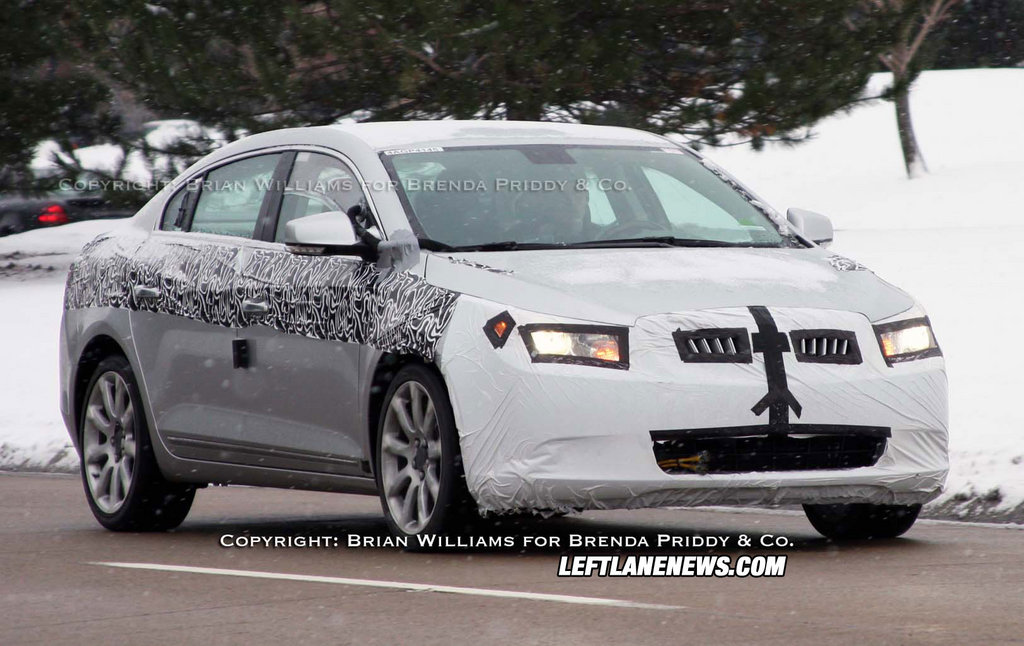 Although the launch of the 2010 Buick LaCrosse at the L.A. auto show was canceled, we can still enjoy some spy photos.
The financial situation of General Motors is not the best it could be, but this can almost be considered normal because most car manufactures have problems because of the recession. Even so, the 2010 Buick LaCrosse will be launched soon and it will even be ready for purchase in 2009 in most dealerships. The 2010 Buick LaCrosse will be produced by GM in around 80,000 units each year. Like usual, the 2010 Buick LaCrosse spy photos are clear, but the car has heavy camouflage.
The first spy photos appeared in June this year and these will probably be the last until the unveil.