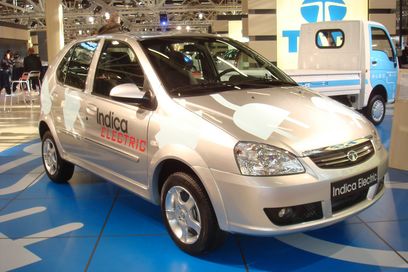 Electrovaya and Tata Motors have started a partnership on making a plug in electric car, named Indica EV.
The car will be launched only in 2009 and the actual sale will start in 2010, reaching the UK only in 2011. Unlike other plug in cars, this one will have a stronger and more efficient battery, as declared by Tata Motors. The longest trip without recharge will be around 120 miles and the Indica EV will surely reach 60 mph in less than 10 seconds. A complete battery recharge will take only 8 hours, which is a reasonable amount of time for any electric car.
The final price is not yet public, but Tata has made it clear and they want to sell many units.