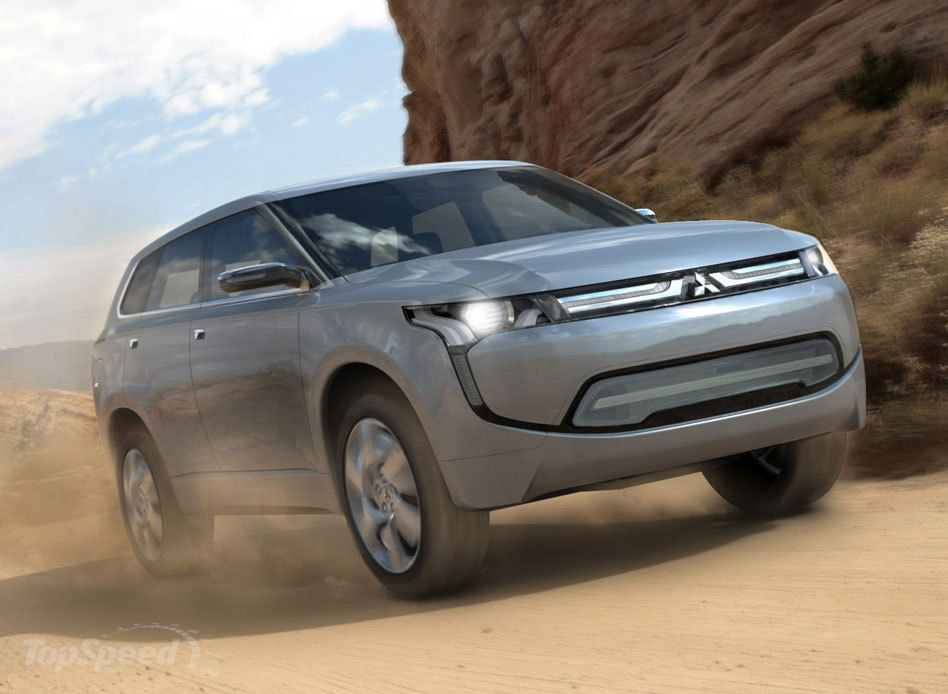 Mitsubishi is about to launch 16 models at Tokyo Auto Show. It includes also the 2010 Mitsubishi PX MiEV Concept. It is almost a full hybrid with a fuel consumption of 2 liters per 100 kilometers. 2010 Mitsubishi PX MiEV Concept comes with a 1.6 liter engine for the front wheel drive. Anyway, I think is way too little for a SUV vehicle.
The engine is used also as a generator to fill  the battery. It comes with 2 magnetic synchronized electric engines to power the rear wheels but also the front wheels. This Mitsubishi model is made as an economizer for energy. Instead of the normal bulbs, they used LEDs because they use fewer energy.
In my opinion, this car is just great, the only thing that I hate from 2010 Mitsubishi PX MiEV is the small 1.6 liter engine. This would fit just in a normal car, not in such a big Mitsubishi SUV. Anyway, now we wait more details from Tokyo Auto Show.
SHARE THE ARTICLE