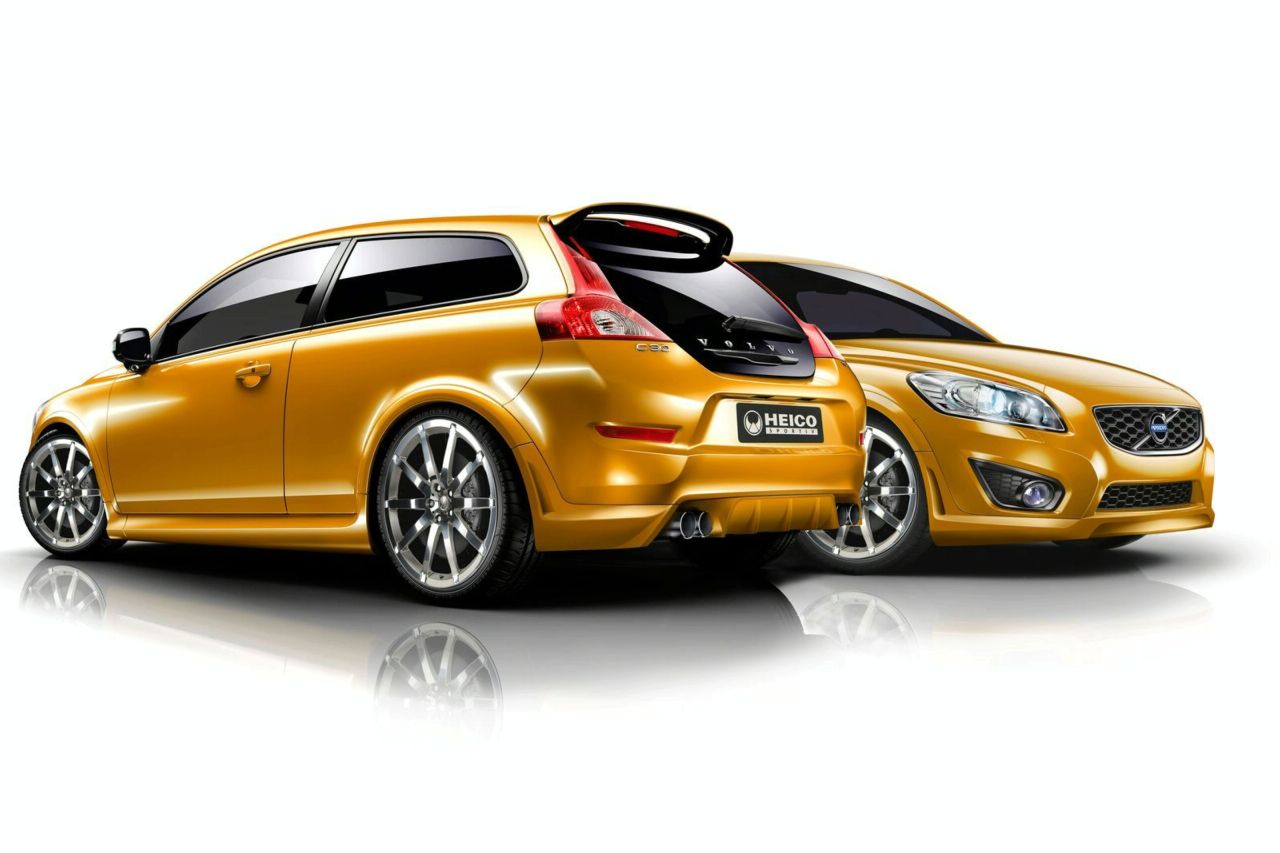 From what I think, this is one of the cars with the most futuristic aspect which is available on market and anyone can buy such a car. This time we will talk about a facelift of 2010 Volvo C30 made by Heico Sportiv and from now I tell you that this facelift is making this car much more futuristic but it would look better in a dark color.
This new 2010 Volvo C30 Facelift by Heico Sportiv comes with a 1.6 diesel engine which is pretty big for such a small car, so don't have to worry about the power of it. The power and torque is also increased from 80kW (109 bhp) and 240 Nm to 92kW (125 bhp) and 280 Nm.
This car can accelerate from 0 to 100 kilometers per hour in 9.2 seconds and it has a top speed of 200 kilometers per hour. If I would like to buy a car to use it more in the city but also for few times on high ways, I would think about a 2010 Volvo C30 and also the facelift version.