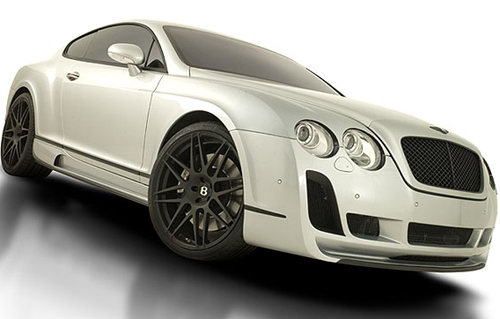 Vorsteiner tuning house has developed a design package for Bentley Continental GT, while car's engine remained untouched by American engineers. American tuner Vorsteiner has created a design package for the British Bentley Continental GT that they've named BR-9. American engineers decided not to modify engine performance, the only changes being only at the exterior.
The kit is made from dry vacuum FRP and Vorsteiner's Honeycomb Matrix carbon fiber material that provides rigidity, strength and superior durability compared with carbon fiber and fiberglass. American designers wanted this model to resemble as much as possibile with the Super Sport version.

The kit consists of body side sills and spoilers for the front and back of the car. Bentley Continental GT has a V12 twin-turbo 6.0-liter propeller that delivers 560 horsepower and develops a torque of 650 Nm. Model sprints from 0-100 km/h in 4.8 seconds and top speed that can reach is 318 km/h.