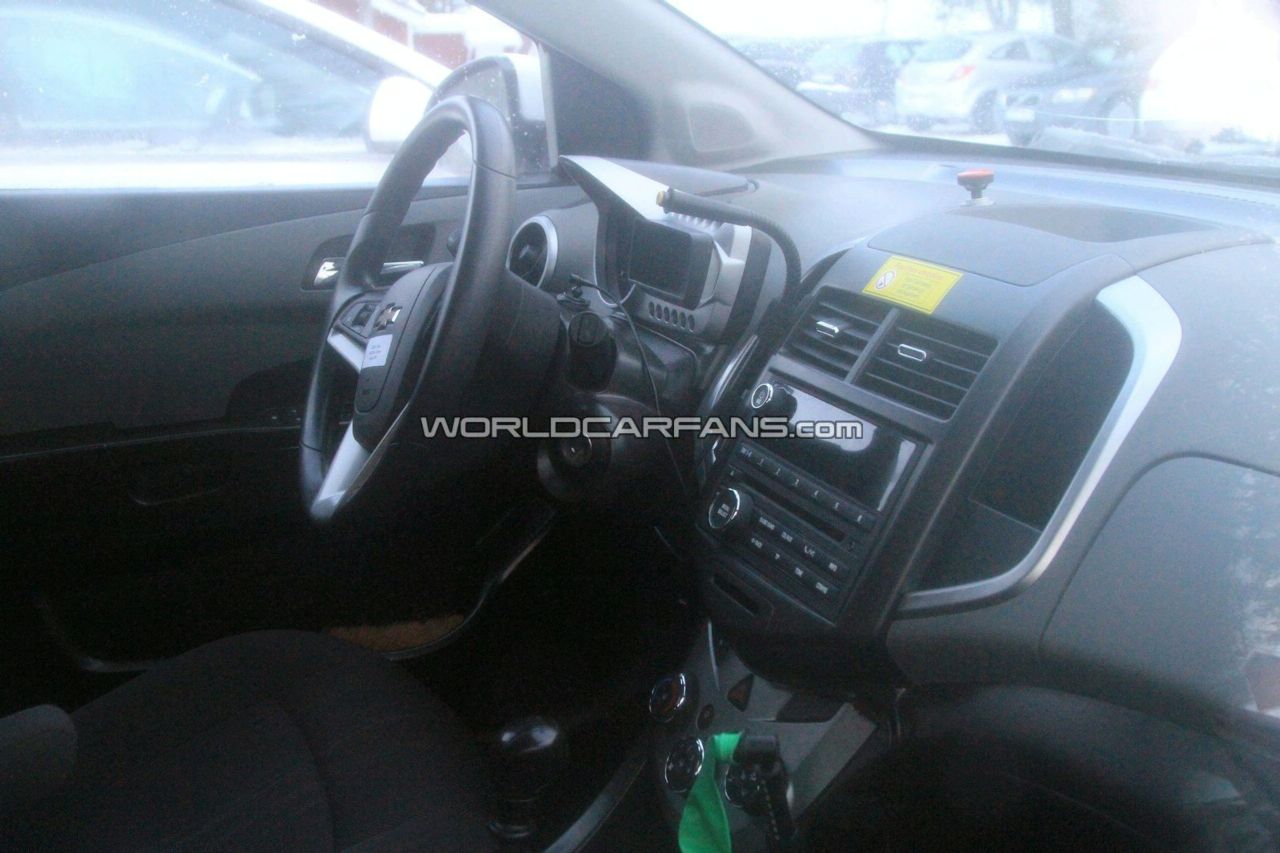 If there is something very easy to camouflage, I tell you that is the interior because think about it, the interior has in one place a lot of unique elements and if you put something made from plastic over them, no one can see the unique elements so it is very easy to camouflage.
Anyway, this time the interior is not camouflaged at all at the interior, probably because they used all the camouflage for the exterior. I didn't traveled for too much times in a Chevrolet but I can say that the design of this interior is pretty cool, you can say that it makes part from the latest generation of cars.
This little 2011 Chevrolet Aveo also comes with a little 1.4 liter Ecotec engine being able to develop up to 138 horsepower and also a maximum torque of 148 lb-ft so the ratio between the power and the weight is pretty good.