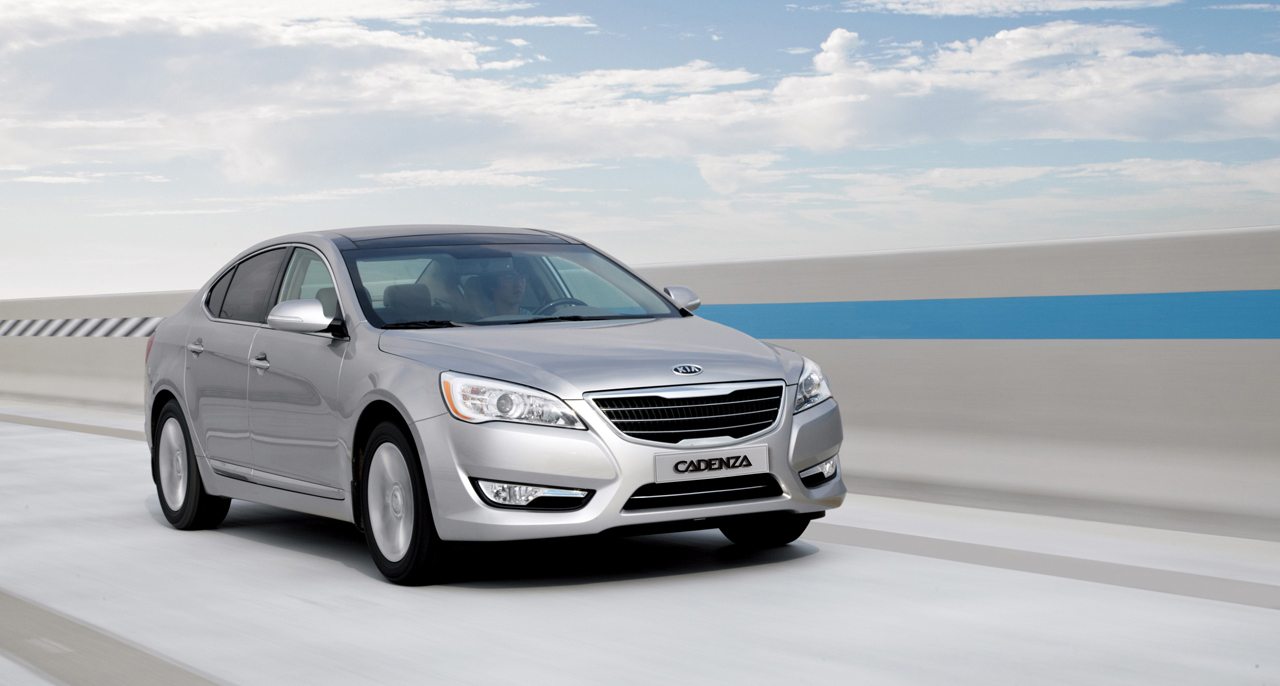 2011 Kia Cadenza is one of the most beautiful Sedan that I have seen in this month or even in the other past months. These are some official images with kind of a high resolution so we can see exactly how is going to look this car.
2011 Kia Cadenza looks to be a low cost family car so you'll be able to go shopping with your whole family by driving this car and also to travel some countries because of the fact that it is a Sedan, in the trunk can fit some luggage so you don't have to worry about this.
2011 Kia Cadenza will have three types of engines. The weakest one can develop up to 165 horsepower which is pretty big for such a normal day car and the most powerful one can develop up to 295 horsepower (the 3.5 liter V6 one) which makes us wonder if this is not a sport car.