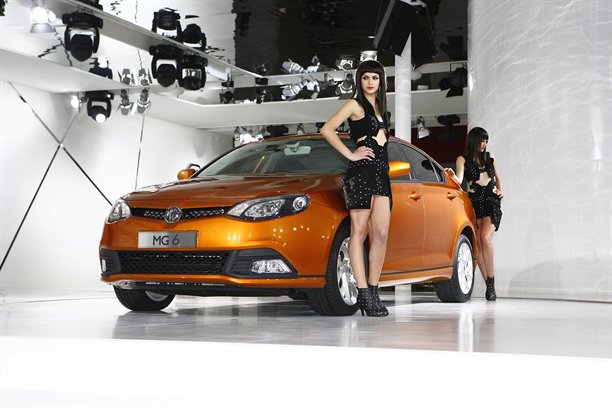 We present the first official images of the MG 6, series version of concept with the same name introduced in April last year at the Shanghai Auto Show. The new model was presented today at Guangzhou Auto Show. MG 6 is a five-door fastback, derived from the first MG and Roewe 550 developed by SAIC.
In an interview with Autocar, Chen Hong, president of the company, said that the sales are currently limited to the Chinese market, although the car meets the highest standards of safety and pollution to be sold in Europe and USA.

Measuring 465 cm in length, 183 in width and 148 in height, MG 6 aims to attract the young customers, offering an alternative to the Skoda Octavia and Volvo S40. The new model is powered by a 1.8 liter engine that develops 136 hp or a turbocharged, producing 163 horses and 215 Nm of torque. Like many MGs in the company's past, the 6 is effectively a reworked version of a model from a sister brand.