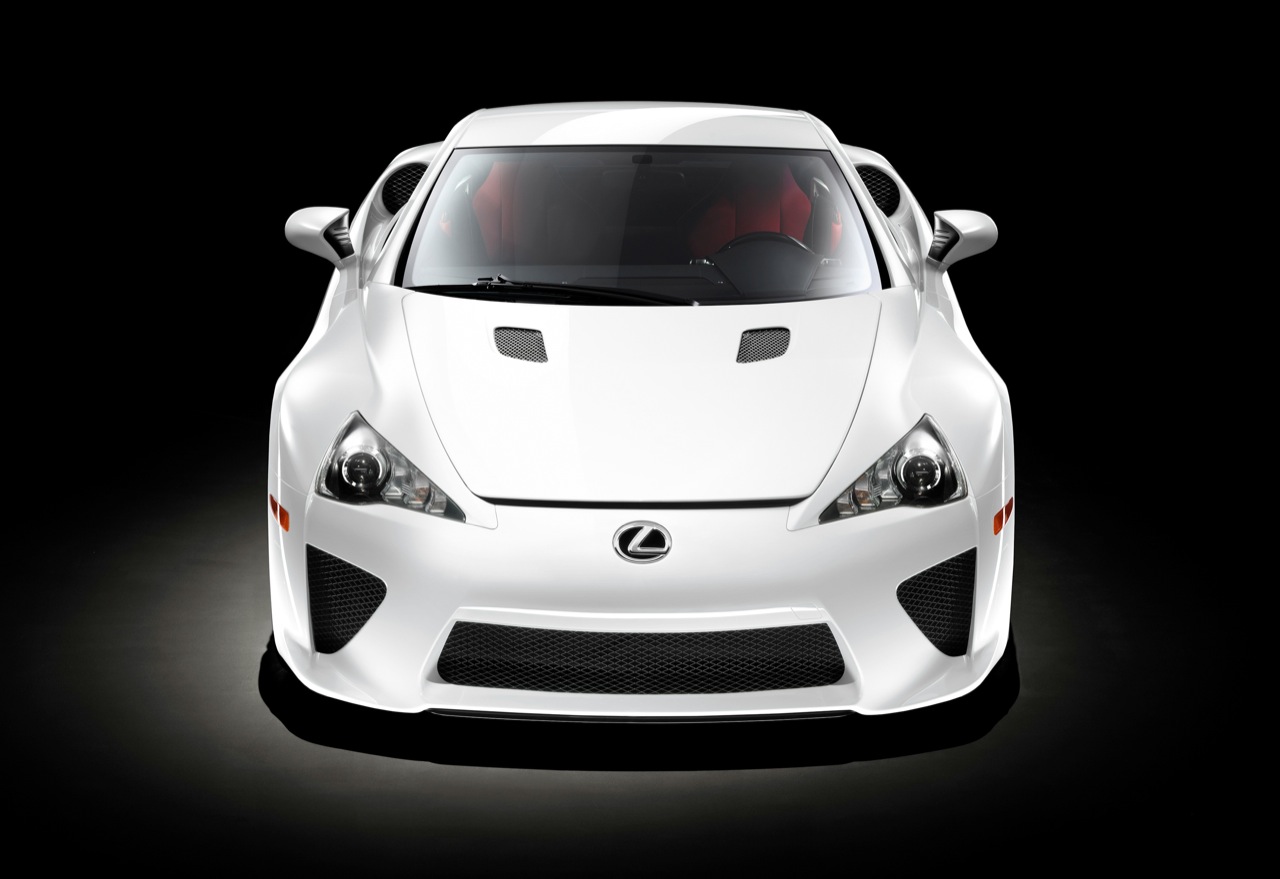 The 2011 Lexus LFA is officialy revealed. I don't know why but when I look at 2011 Lexus LFA from the front side, it comes in my mind the Lamborghini Murcielago but when I look at it from the rear side, it makes me belive that this car is another version of Lamborghini, but I know it isn't because it's a Lexus.
The official unveiling of 2011 Lexus LFA will be this week at the Tokyo Auto Show. 2011 Lexus LFA will be very light because of the carbon fibre structure so there will be high performances. It will be packed with a 4.8 V10 engine that develops 552 horsepower and a torque of 354 lb-ft.
The top speed of 2011 Lexus LFA is 202 mph and it accelerates from 0 to 62 mph in 3.7 seconds. I think 2011 Lexus LFA will be a very powerful car that will be mimicing very well the Lamborghini's performances. It would be a perfect choice if you wish a Lamborghini but you have few money and still enough to buy a 2011 Lexus LFA.