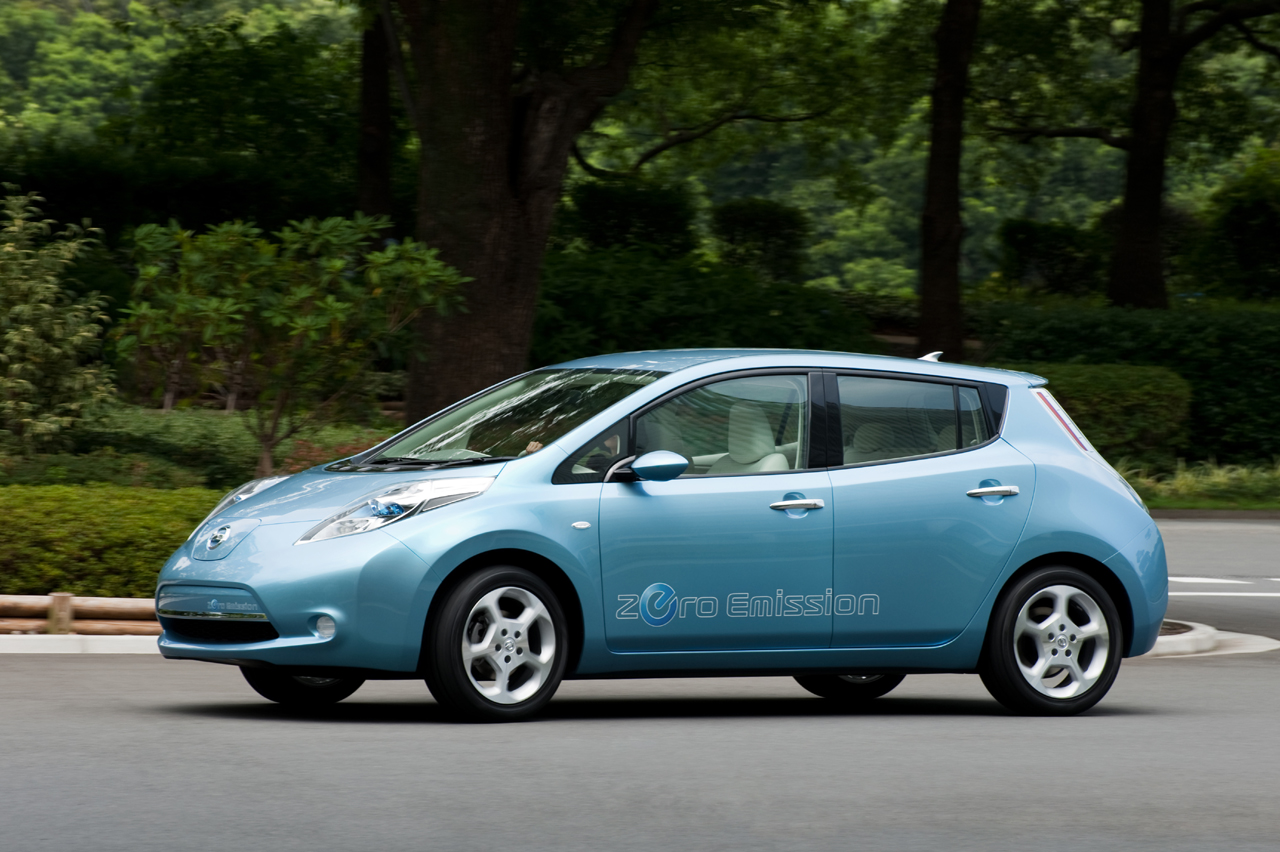 Nissan revealed a type of car that I talk about with the biggest pleasure. I'm talking about the new 2011 Nissan Leaf that is a full hybrid meaning that it uses only curent electric so it's making a very big favor to the nature. Of course, the car was also present at the 2009 Tokyo Auto Show so if you look at this Tokio Auto Show's images, you may see this little car.
If you open the last thumbnail you'll see how where you can charge your 2011 Nissan Leaf. 2011 Nissan Leaf's engine can develop up to 107 horsepower and the battery allows you to travel 100 miles before you charge it again. 2011 Nissan Leaf can reach up to 87 miles per hour but this is a city car so you don't need many speed or power.
If I would like to buy a city car where can enter my whole family, I would think about this new 2011 Nissan Leaf because it respects its role very well.