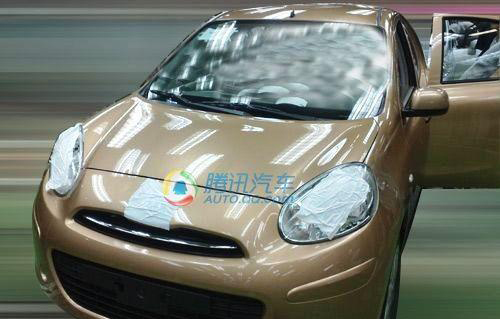 The next generation of the Nissan Micra was seen by Chinese journalists, it was surprised in a factory in Thailand. The new Nissan Micra was caught in a facility in Thailand. The model presents a similar design shown by the first design sketches officially disclosed.
The form of this small class model is more attractive, optical blocks and taillights have a special design, which is already present in ranges of rival manufacturers. Chinese from AutoQQ presented their first images of this model according to their captured in a factory in Thailand. The start of Nissan Micra is to take place in a large global auto show, which will take place in the second half of next year.

Thus, there is the possibility that the new Nissan Micra to debut at the Geneva Motor Show, or later at the Frankfurt Motor Show. Unlike the current version, the new Nissan Micra will be built in Chennai, India. The current Nissan Micra was built in Sunderland, United Kingdom.