Constantly on the trend of what the market desire is, Volkswagen created the 2012 Up!, a small car that's fuel efficient, cheap and town worthy.
Since the model is recently unveiled, there's plenty of stuff to know about the 2012 VW Up! to find out yet. The most recent of which is, incredibly, coming in a double delivery.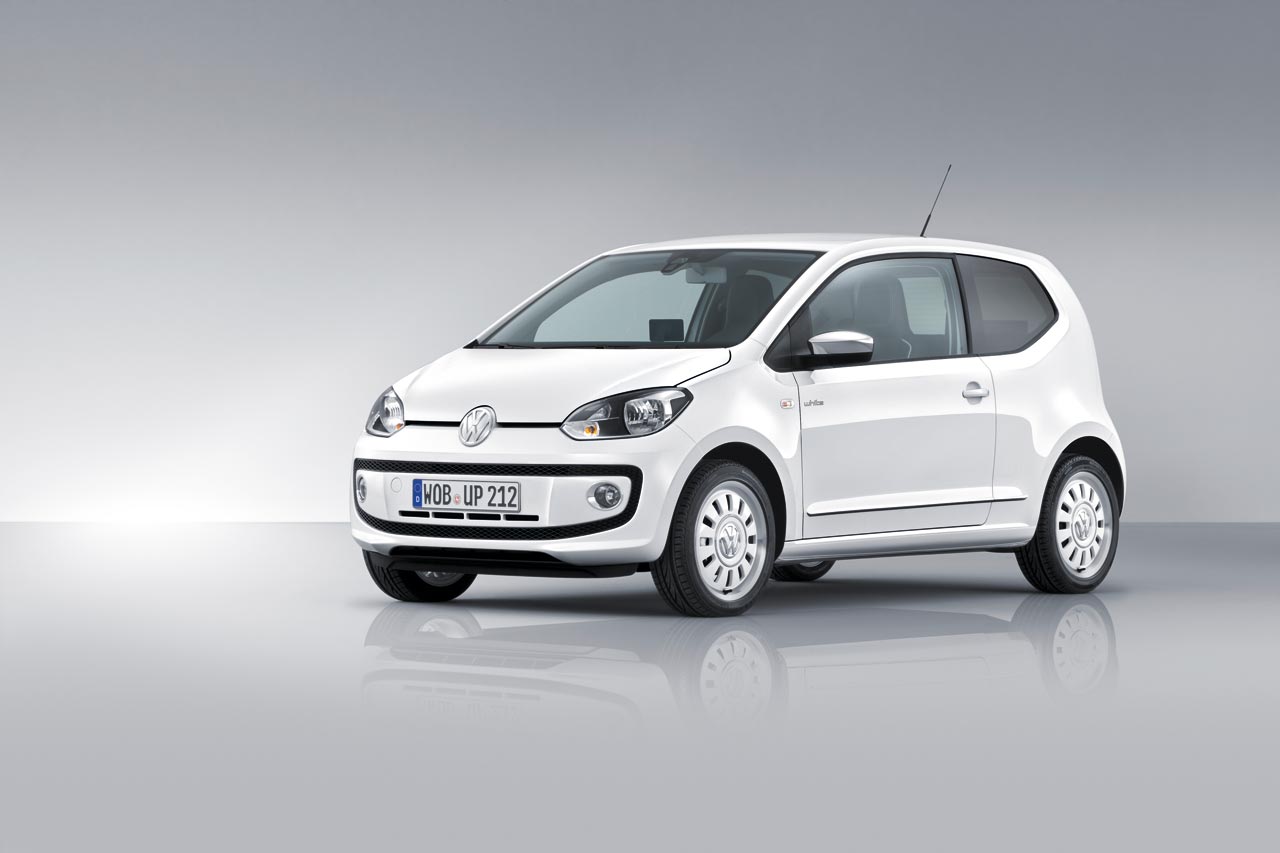 Firstly, the new miniature vehicle will eventually get a hotter GT Version and the German manufacturer has already approved its production version.

We're still skimp on the details but apparently, the VW Up! GT will keep things very simple and will hunker back to the minimalist performance days of the original Golf GTI.
It sounds great and a very small hatchback powered by a turbocharged version of its 1.0 liter three cylinder engine sounds like the best burst of nostalgia around.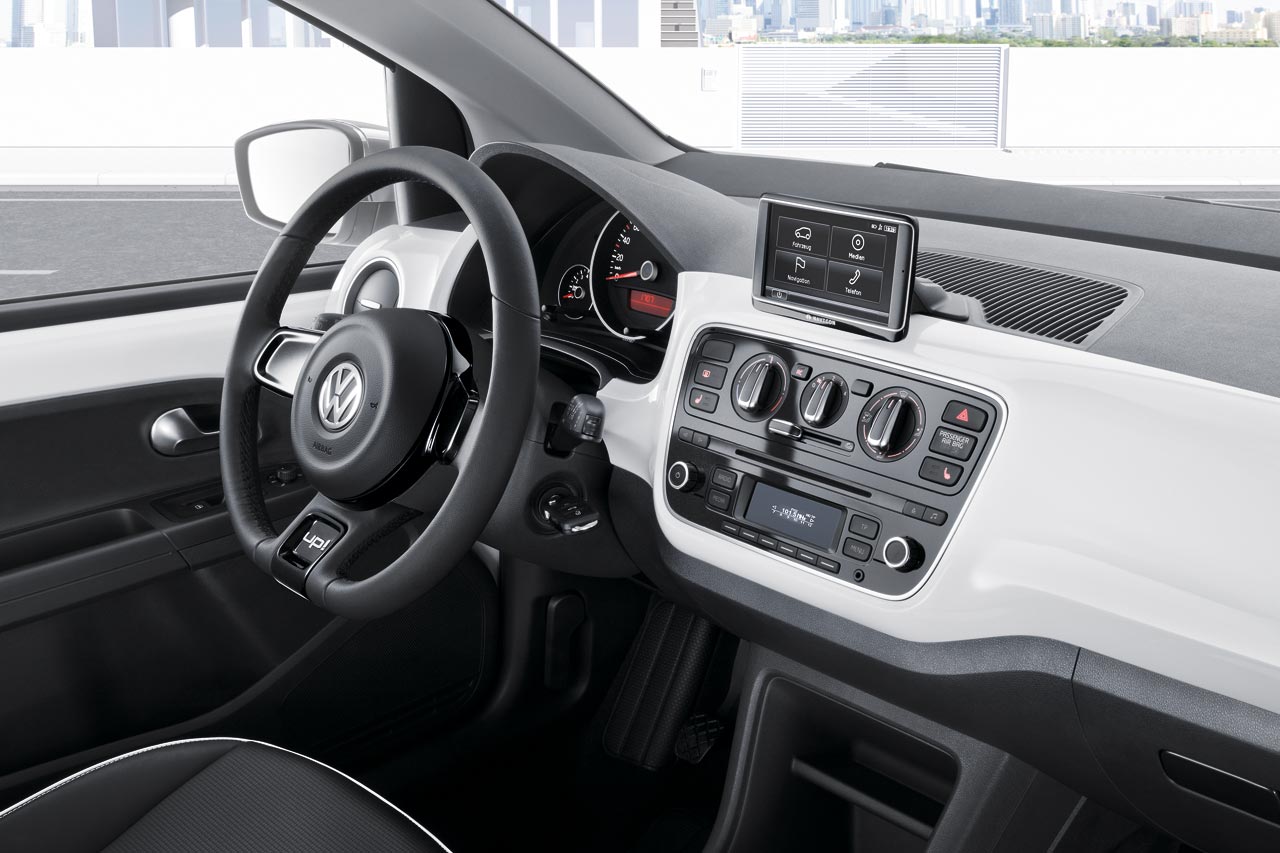 That petrol powered engine should develop between 100 and 110 horsepower. With those specs, the 2012 Volkswagen Up! will actually retain the power to weight figures of the first ever Golf GTI.
Ok, so that's the fun stuff. The 2012 Volkswagen Up! has a serious side as its just visited the Euro NCAP authorities and it's come back with a great result.
The old continent's safety overlords have decided that the 2012 VW Up! is worthy of the Advanced Award. mostly thanks to the City Emergency Braking.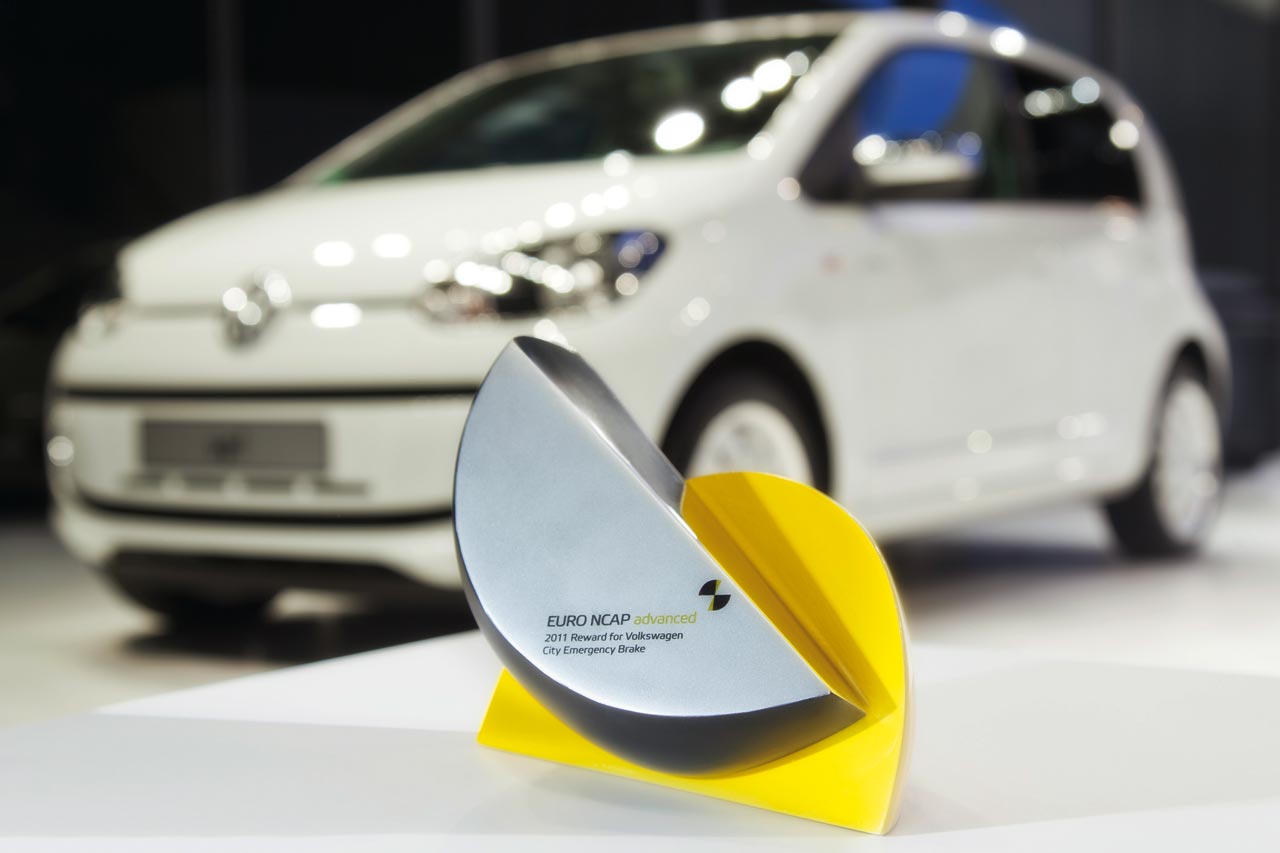 It uses an array of sensors to scan the road and nearby objects at speeds between 5 and 30 km/h and is capable of braking the 2012 VW Up! autonomously.
This sort of system is quite the admirable one and it's even more impressive when it's on a small car like the Up! and not some enormous luxury sedan.