Mercedes have announced the new compact sedan they call the CLA quite some time ago. Progress on it is being made and engineers are confident in giving us some extra information.
The downsizing nature of the idea behind the car makes the front wheel drive propulsion system a better alternative to anything else that came before.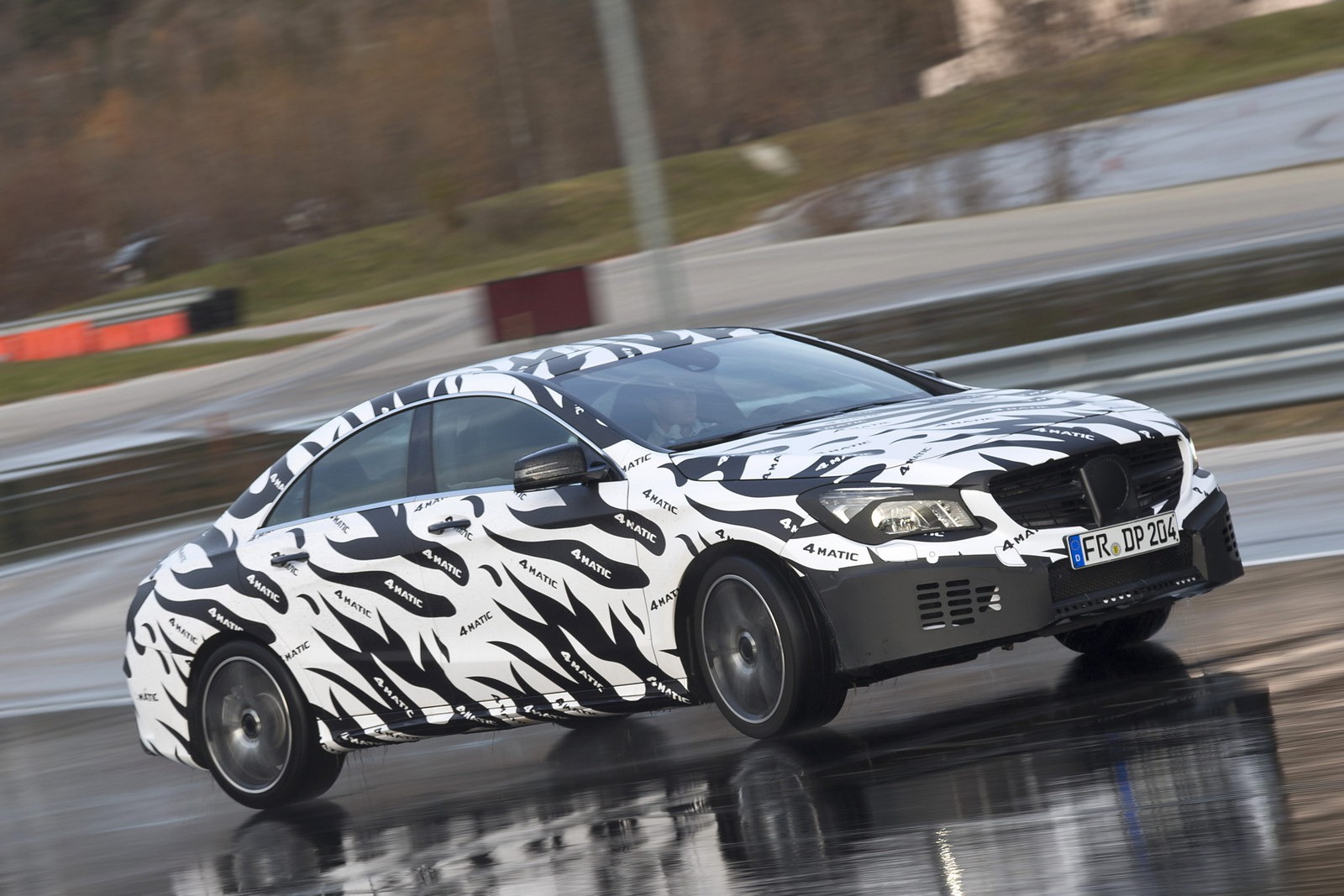 If we know luxury buyers though, they will not be very thrilled at the idea and there's a good chance that four wheel drive will be desired.

Mercedes is not the sort of company that would make such a massive omission and now they're ready to tell us about what's going to happen with the CLA.
The new compact will actually bring along a substantial change in the company's drivetrain ideology. Their front wheel drive platform will now accommodate 4Matic.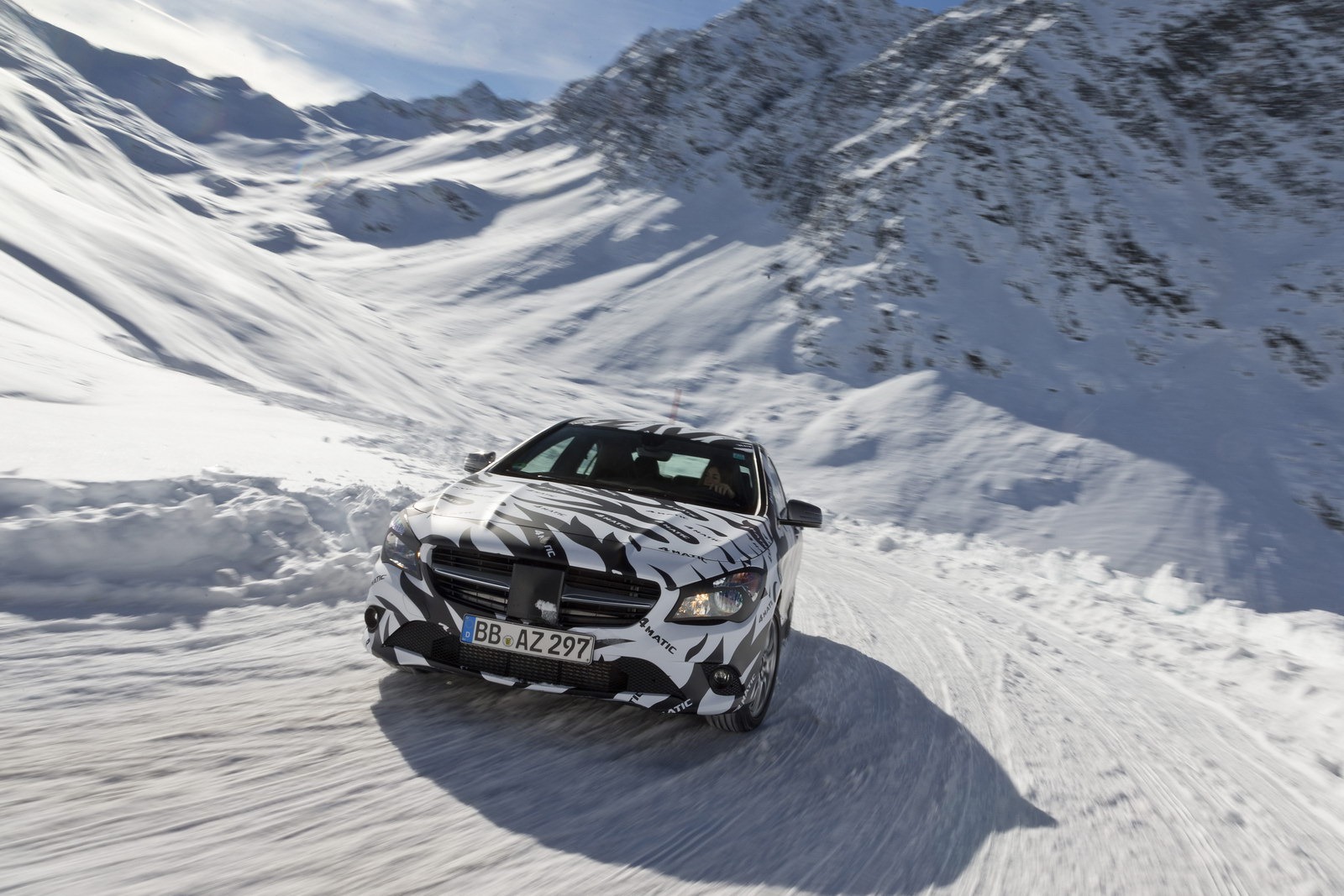 Complexity is still here but the rear end axle receives a electro-hydraulically activated multi-disk clutch. That's a pretty long set of words to remember.
Thankfully, the way it works is much easier to understand and remember. There's a custom clutch connected to the rear wheels which is open under normal driving conditions.
Therefore, when the grip is available and nothing extreme is going on, the 2013 Mercedes CLA is going to be 100% front wheel drive.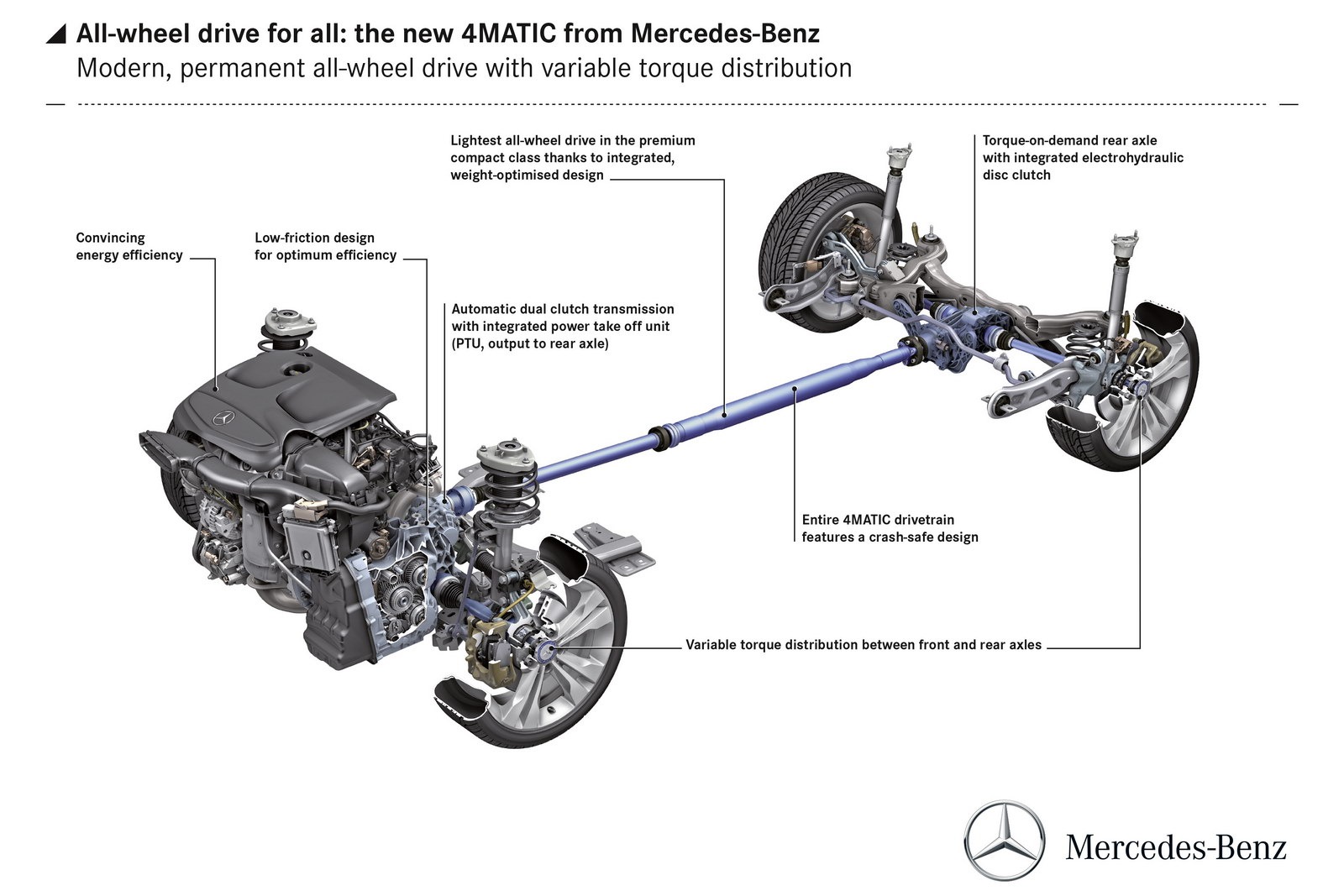 The switch over will be dictated by the ESP when it detects a lack of traction up front. Because of these inner workings, there is a restriction.
Mercedes' new 4Matic system will only be available in the CLA with the seven speed DCT automatic dual clutch transmission.