Eight days to the Goodwood Festival of Speed, when the new Skoda Octavia RS models were expected to be unveiled, we get to see them live, uncensored, in the parking of a shopping center of Czech Republic.
If you have been following the news about these two Skoda Octavia prototypes, then you understand the importance of this moment – it is the first time when the two brand new toys are seen, together and fully undisclosed, without any camouflage!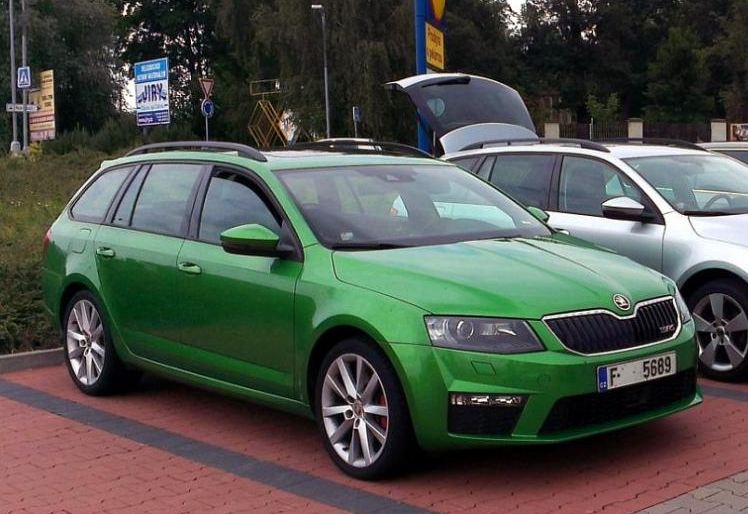 Going further with our analyze, this may actually be the first Skoda Octavia model on green! Yeah, green makes the official color of the brand, but, even so, they went for black, white or blue so far, yet never on such bold colors!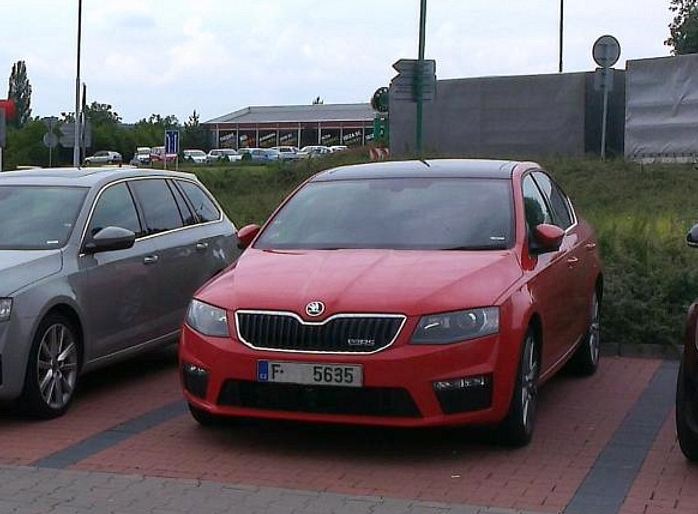 Given the source of these photos with Skoda Octavia, most likely taken with a phone camera, we are still on the same stage regarding the inside design. But what are eight days left for Skoda fans?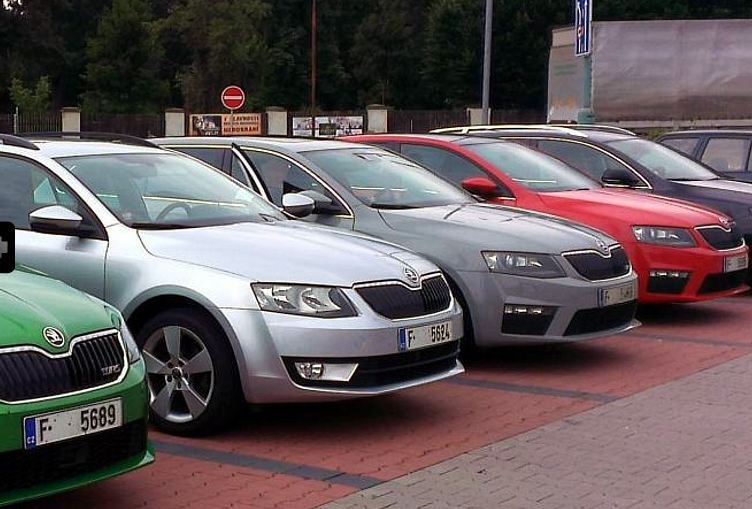 On 10th of July, we shall see again the Skoda Octavia RS Liftback and Combi and there will be no secretes between us!