Here we are back with a new leaked image of what it would appear to be the 2016 Audi R8. This comes after just one week after the model was caught on the first leaked image, launched online by an Instagram user.
Even if the the first leaked image has not offered much about the sports car`s body style, as it showed us a cloth covering most of the roof, the second one, released by Motor Passion, might be a confirmation that the 2016 Audi R8 will indeed look as fresh as it can be, wearing a red paintjob and tweaking a lot of innovative elements on the body.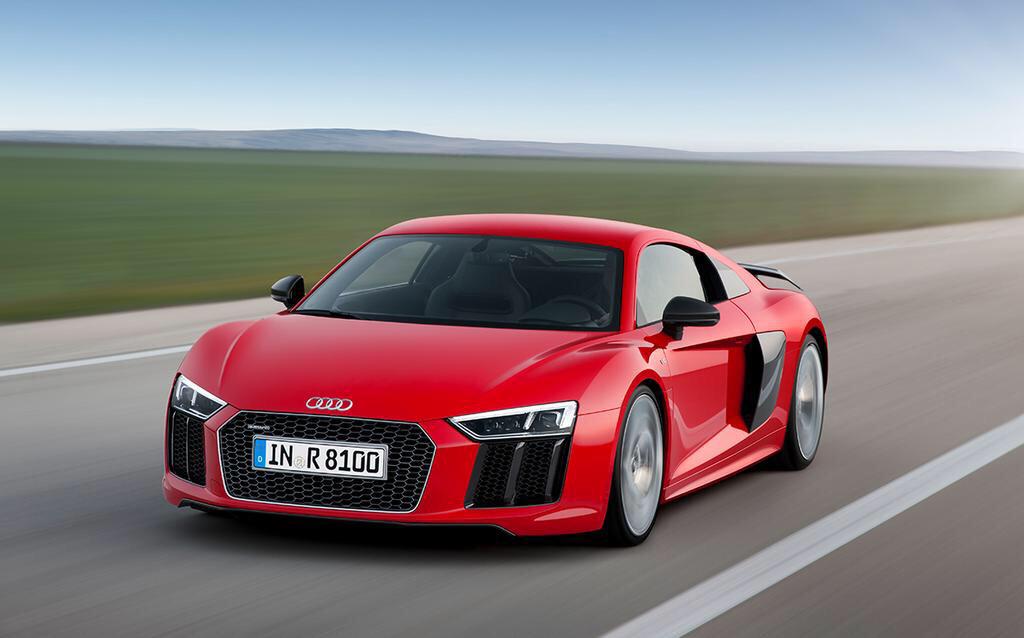 So far, this is what we have got about the 2016 Audi R8, but we should expect more detailing next week, when the model will be launched at the 2015 Geneva Motor Show.
Meanwhile, some interesting information have been already released about the model in terms of cabin features and performance. First off, the 2016 Audi R8 Will feature hi-tech gismos which will ease the driver`s work, when looking for an information on the 12.3-inch infotainment system, for instance. This means that the carmaker will let go some of the conventional dashboard buttons and will use a lot of touch screens, controller clicks, as well as the voice command systems.
In terms of performance, the new Audi R8 will come with some important changes, as the model will now use the variable torque distribution which connects the front and rear axles via the upgraded electro-hydraulically multi-plate clutch. Under the hood, the Audi R8 will underpin the 5.2-liter, also seen on the Lamborghini Huracan, which will produce 601 horsepower and 413 pound-feet of torque, when hooked to a 7-speed S tronic dual-clutch transmission.