The Audi is getting ready to unleash the long-debated, rendered and rumored 2016 Audi R8, the sports car which is expected to debut at the 2015 Geneva Motor Show, next month. And since we only had some minor clues on its design, a first official leaked image has just ended up on the web.
We are talking here about an insider who managed to reveal the picture with the upcoming 2016 Audi R8 on Instagram, via an Instagram user, depicting the model while standing on a lift. What we might see in the picture, is that the car does not wear any wheels, with a red clothing being thrown on the roof.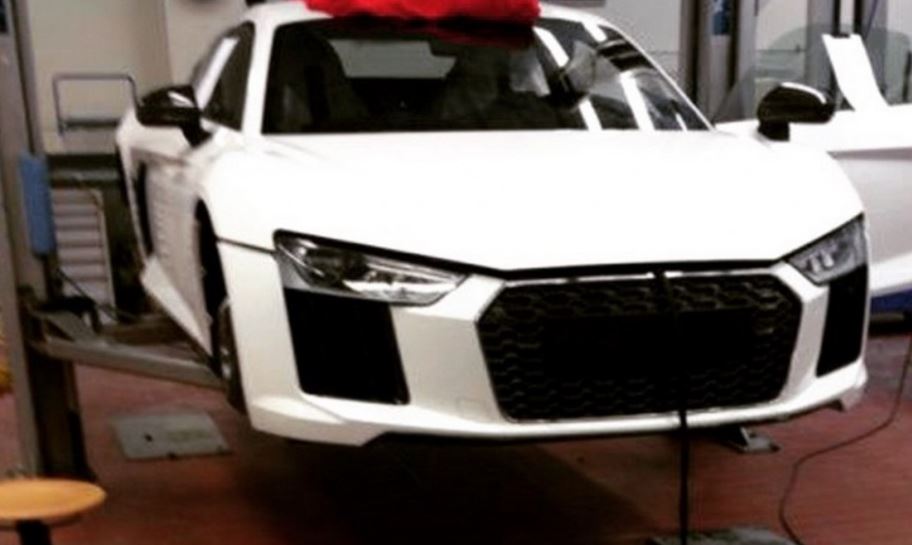 Apart from this, what we can also depict is the car`s recognizable front, with now reshaped components, giving us an overall image of a more aggressive stance and attitude. This would be all for the moment, in terms of visuals.
Other than that, the Audi German based carmaker is also planning to shed some weight on the car, meaning that it will weigh around 130 pounds less, to make room for a higher power under the hood. But more performance details are expected at the 2015 Geneva Motor Show or perhaps, even later on.