By the time we saw several exotic and expensive models involved in accidents, we can remind the last incidents faced by the Ferrari 458 Italia that got some problems that caused the model to catch fire. Is true that the situation were not really accidents but incidents, the result being the same, the model in question was damaged. This time we talk about a limit situation, hopefully this incident ended good for the driver and for the petrol station.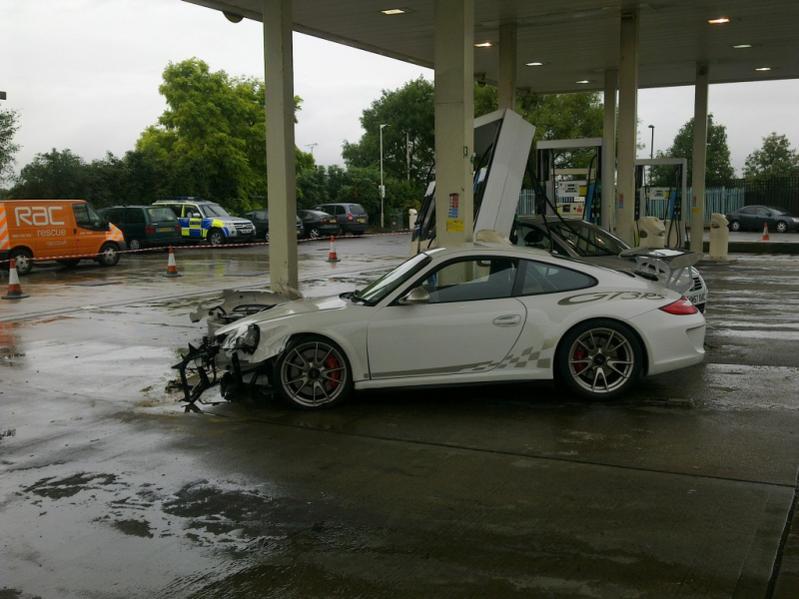 As you can see in the photos, a Porsche 911 GT3 RS powered by 450 horsepower squeezed from the Porsche's 3.8-liter boxer engine and is able to accelerate from 0 to 100 km/h in just 4 seconds. This time, it seems that it accelerated in the wrong direction.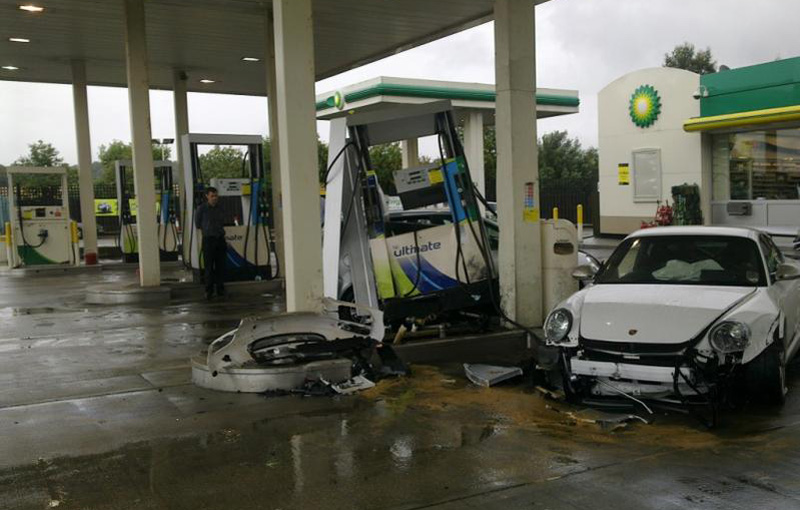 Fortunately, the impact was not that powerful and there was not any spark and this was good because a big explosion was very probably to happen in this situation.