I'll be honest with you and tell you right from the start that this comes with a disappointment to me.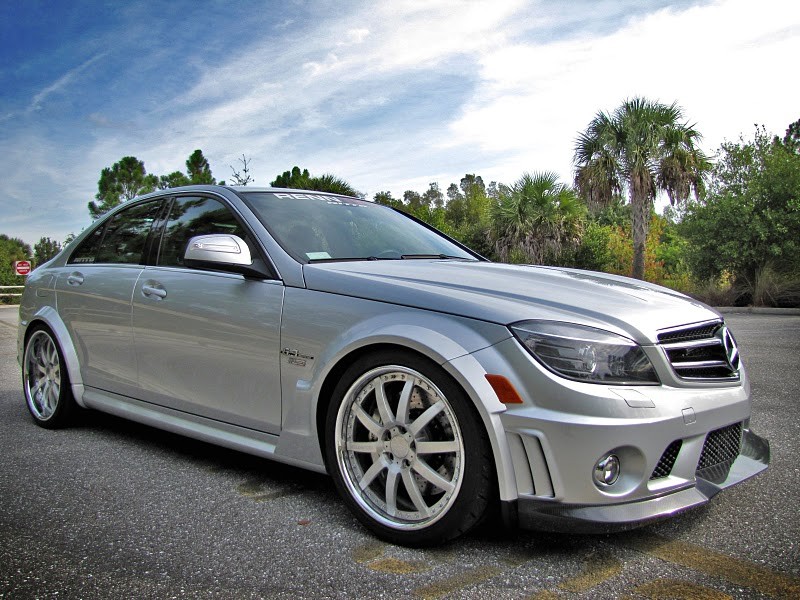 It's not because I won't be going to SEMA to see it, it's not because it has a "Konzept" tag added to the name but because of that C74 part of the title.

Why am I disappointed you may ask, well that's mostly because of one thing I imagined when seeing that tag there. Generally, when I see the C63 I know that what's at hand is a an AMG tuned up C Class Mercedes-Benz that has a 6.2 liter V8 engine.
This is not that new but it is relevant to my defense. When I saw the C74 figure over there I was expecting a Mercedes C Class that had been prepped by AMG and then another tuner went on and changed the engine to a 7.3 liter engine. Now let's think about it for a bit, what engine does Mercedes make that has 7.3 liters… Oh yes, I remember now, it's the engine found in the Pagani Zonda.
Imagine that, a C Class saloon with a hypercar engine. This isn't that, that's where the disappointment comes from.
If you're a tuning enthusiast that doesn't make assumptions like me you'll be happy to find that the Renntech Mercedes C74 AMG Konzept will come to SEMA and show off it's 6.2 liter V8 engine that has 602 horsepower and can provide up to 555 lb-ft of torque.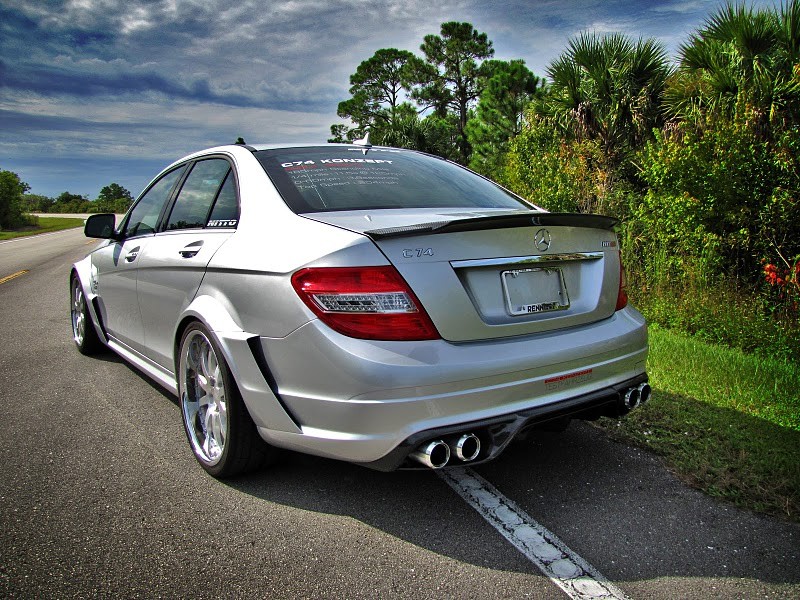 Besides the engine the Renntech Mercedes C74 AMG Konzept also features the usual trinketry such new bigger wheels, new better tires, a few discrete modifications to help with the aerodynamics and it produces probably one of the meanest sounds out there.