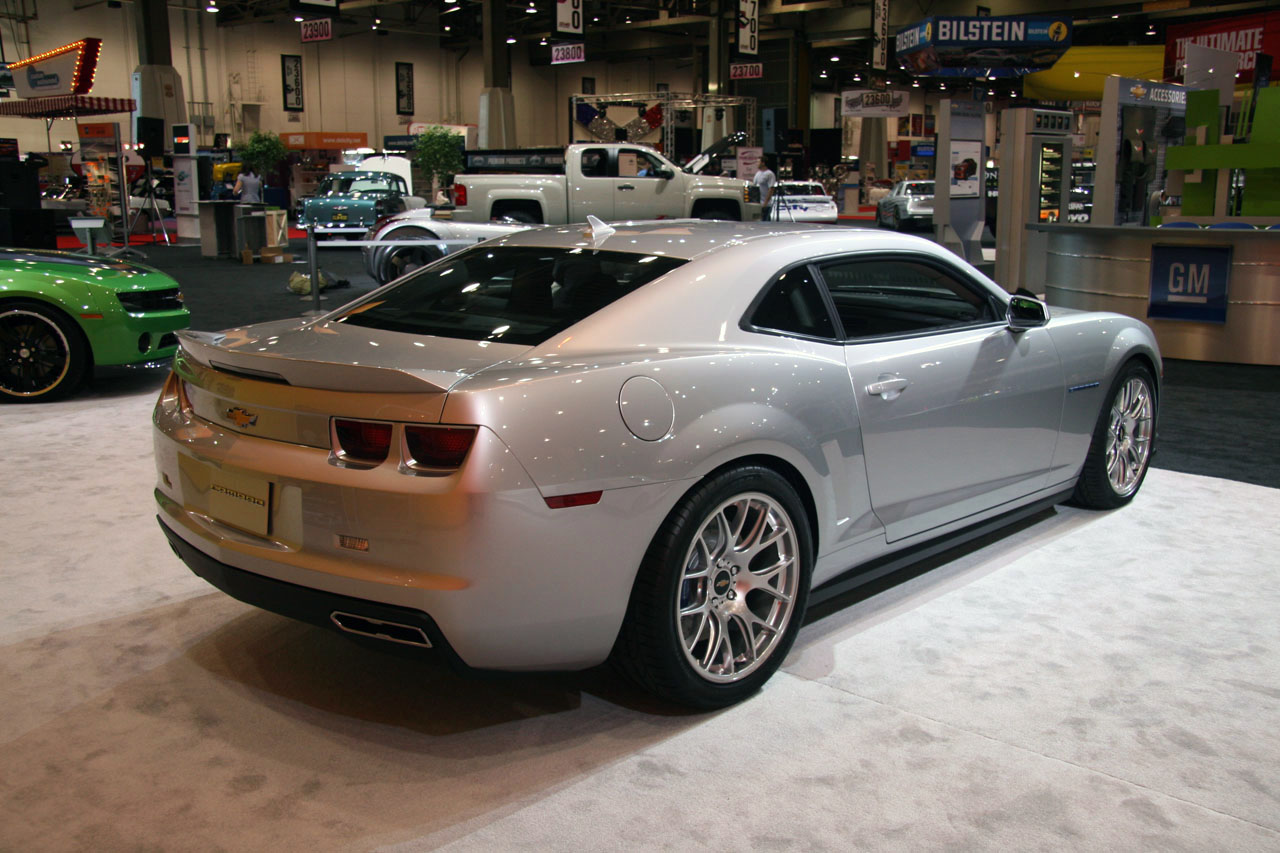 As I said in another post and I'll keep saying each time I have this opportunity, Chevrolet Camaro is probably one of the best cars built until now taking it from the gorgeous aspect that makes me fall in love with this vehicle, to the amazing "monster" that is found under the hood of this "beauty".
This Twin-Turbo Chevrolet Camaro was released at the Sema Auto Show, few months ago. According to GM Bob Luitz, Chevrolet will probably build a twin-turbo version of Chevrolet Camaro so this news is not very accurate and it's a possibility not to happen this.
The twin-turbo version of Chevrolet Camaro that was presented by Jen Leno at the Sema Auto Show 2009, had under the hood a 3.6 liter direct injected V6 engine which from what I think, it should make this Chevrolet Camaro able to fly. I don't know what you think but I feel that this will become reality.