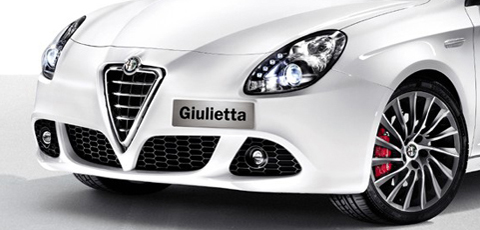 Alfa Romeo has finally released informations and photos of Giulietta, the model that will replace the 147 in the compact range. After half a year of rumors and conflicting information, Alfa Romeo finally confided officially name of the newest member of the family of its compact range: Giulietta.
Although few days before the model was named Milano, the Italians changed their mind in the last moment, by reason of intern policy of the company. The new model will be built only in version with five doors and is based on the same C-Evo platform from Fiat Group that hasr eleased Bravo and Delta. Alfa Giulietta measures 4350 mm in length, 1460 mm in height and a width of 1800 mm.

The wheelbase is 2630 mm and luggage compartment capacity amounts to 350 liters. Giulietta's exterior design stands out in front which reinterprets classic Alfa Romeo grille shape, which is included in lines of the front bumper and suspended between two air intakes.