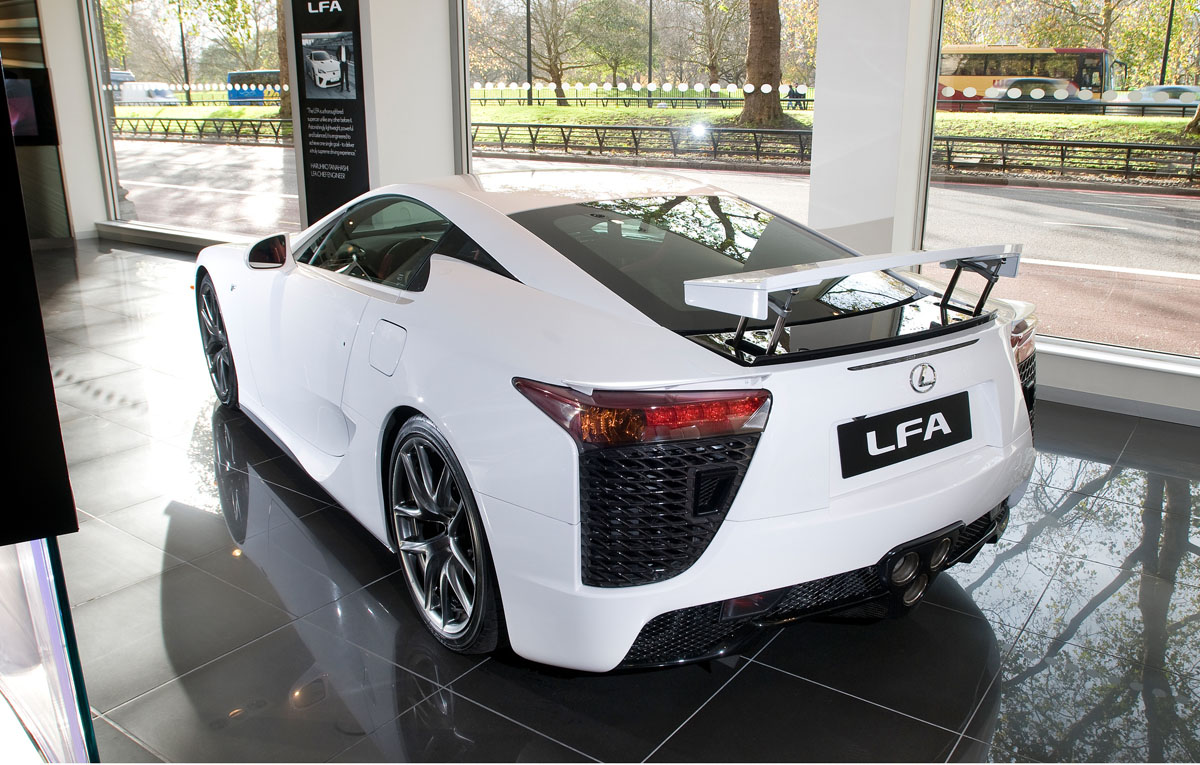 Lexus brought the first copy of the new 300,000 euros V10 supercar in Europe. Showroom which has the honor to present the Japanese model is in London. Lexus LFA supercar, launched by the Japanese producer of the recently Motor Show in Tokyo, arrived in Europe. For now, a single copy. One of the only 500 copies to be produced is located in a specially constructed showroom in a district of London, being exposed for all customers interested to admire the supercar live.
Sophisticated sport model of luxury division of Toyota has already attracted a significant list of potential clients who were not scared by the high price of the model (300,000 euros) and the possibility to get into car garage in a period ranging from 12 and 24 months, depending on position in the list of those who are already committed to pay an advance.

Orders for Japanese model will get start in March-April 2010, following the customers to know at that moment the waiting period until the vehicle delivered. Each copy of LFA is produced by hand and has a V10 engine of 560 hp and 480 Nm. Acceleration 0-100 km/h takes place in 3.7 seconds and top speed of Japanese model is 325 km/h.