When the bass player from a famous band like Lamb of God enters your shop with a bike, you can't really refuse a project. Even more so when said bass player is your friend and neighbor.
And so Clay Rathburn from Atom Bomb started to work on the Harley Davidson Sportster 1200. When it came in it was mostly stock, but the resulted bike is quite fetching.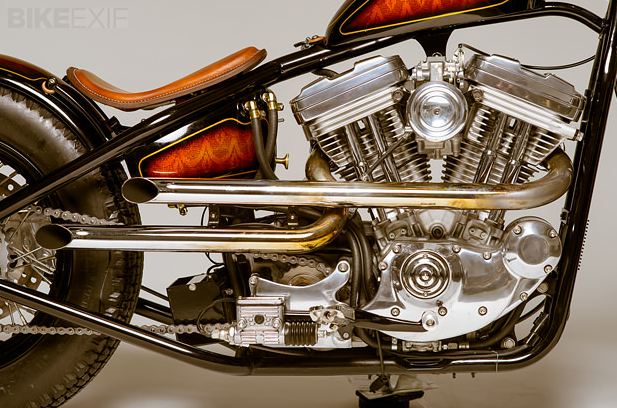 The engine has been fitted with Dyna ignition and a Mikubi carburetor, after the much needed cleaning. Other than that, it remained pretty much as in came through the door. A custom new exhaust was designed, built and installed by Rathburn.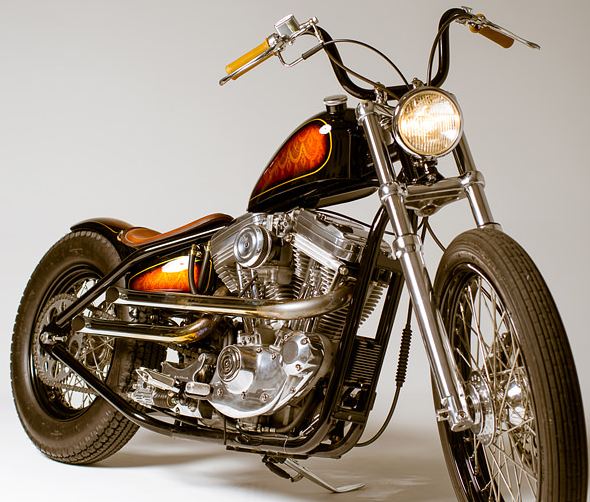 From Boyle Custom Moto the Harley Davidson Sportster 1200 received a new air filter and the brakes were taken from a newer model. The front fork is a 39mm Narrow Glide and the hand controls come from Lowbrow Customs. Rathburn also installed a modified fuel tank and an aluminium oil bag. Red Tail provided the seat and Biltwell come with the foot pegs, risers and bars.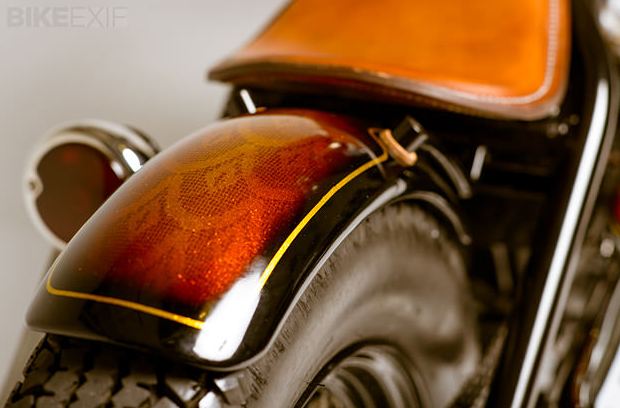 Finally, the cool paintjob was done courtesy of Fulton Paint Works, tying up this project in a nice little bow.
Photo credit: bikeexif.com