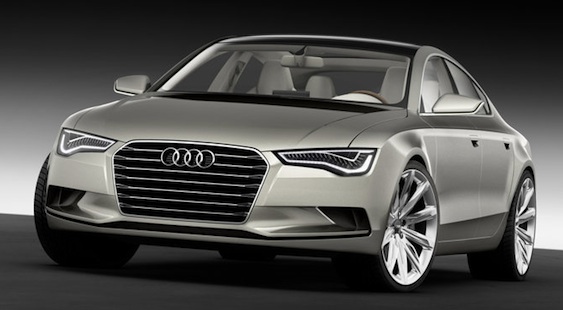 The photos from this post excluding the main photo from above, may look known to you if you are a reader of our blog because in the past I wrote another article about Audi A7 and also uploaded these spy photos where some workers were working at an Audi A7 vehicle.
This time, we bring you the news that this new Audi A7 is going to be released at the Moscow Motor Show in August 2010 so there is quite a big amount of time until then but before the release at Moscow Motor Show, I'm sure that we'll also see another sets of spy photos and probably also more details.
Also, the sales for the European market will start shortly after the release at the Moscow Auto Show, better said, at the end of 2010. The U.S. customers will get this Audi model lately, in 2011, probably at the middle of that year.