For the moment just a concept, the carbon fiber skis developed by Audi and Head at the Munchen design studio of the Germans are being revealed now. The Ingolstadt-based car manufacturer decided to create some unique skis in partnership with the specialist from Head.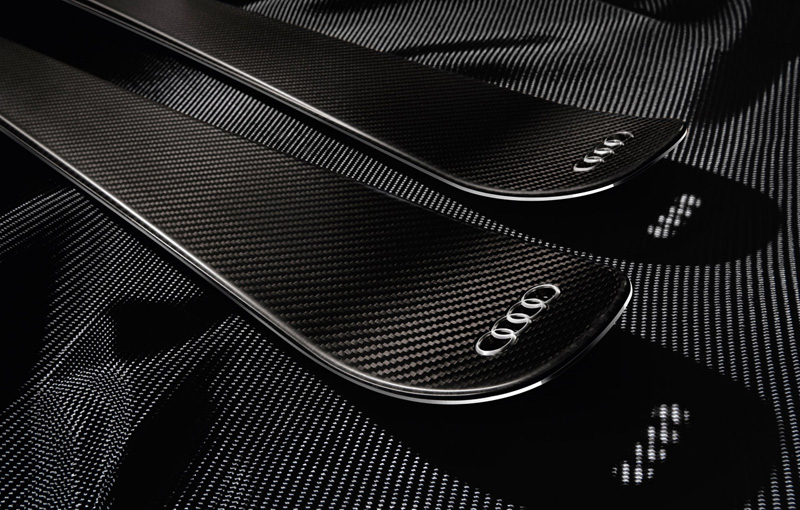 The new skis are made of many innovative materials mainly used in the automotive world, such as carbon fiber, titanium and aluminum. Carbon fiber is generally used for the body of the models because it provides rigidity together with a low mass and, why not, nice aesthetics.

This time also, the carbon fiber does its job because the concept skis weigh just 1,55 kilograms, a perfect weight for a professional skis set. As we mentioned above, the Audi carbon fiber skis are now just a concept but there is a very big chance to pass all the tests and be available soon. According to the German manufacturer, the new Audi skis will be available starting the winter season, but next year.