The Germans from Audi decided to revise the 1.8-liter TFSI engine in the range in order to obtain better performance figures but also improved fuel efficiency. The reworked TFSI engine has been revealed in the same time with the new Audi A5, the facelift version to be more precise.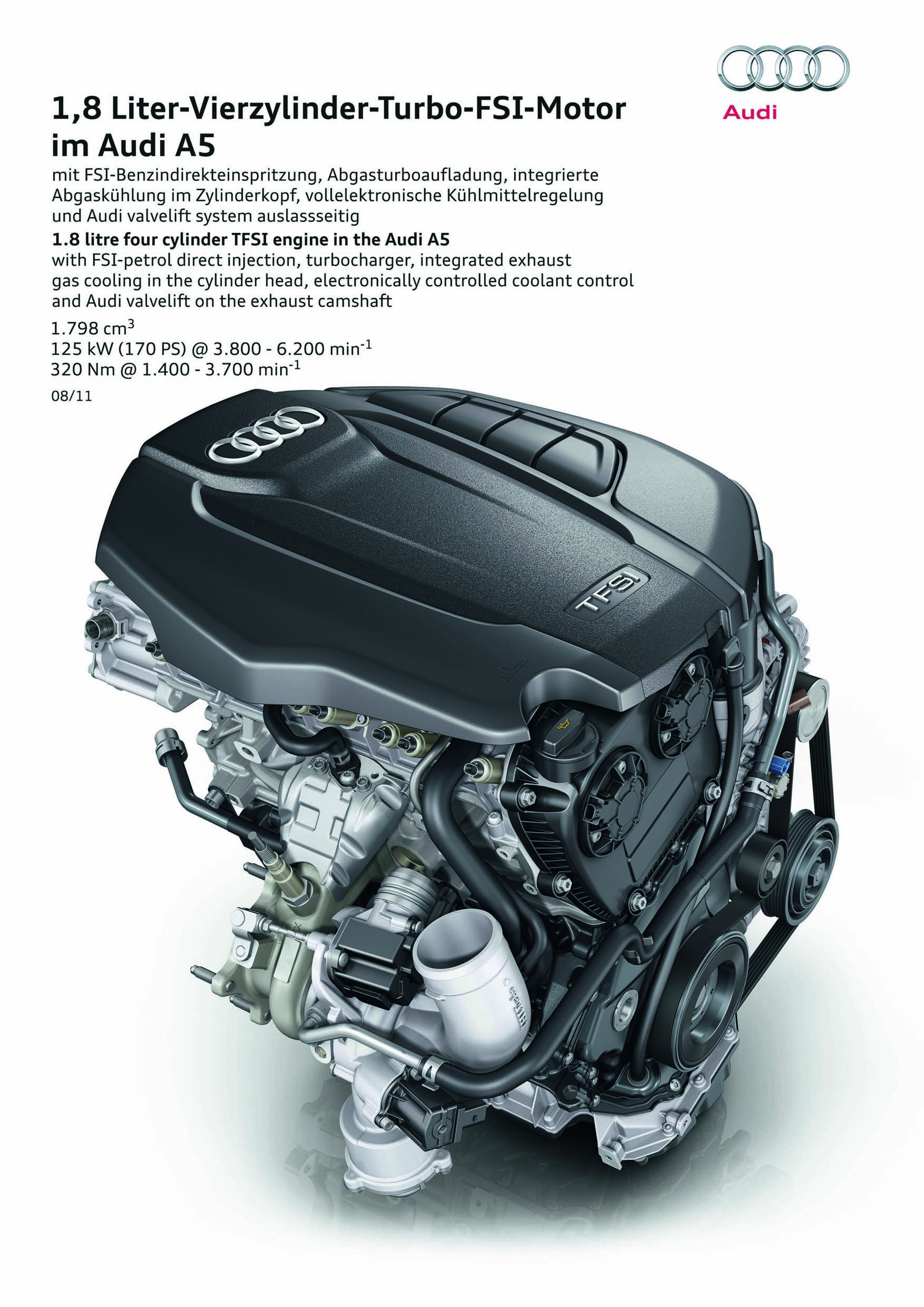 The 1.8-liter four-cylinder engine is now able to develop 170 horsepower at 3,800 rpm and 320 Nm of torque from 1,400 to 3,700 rpm. This means that the German engineers managed to add extra 10 horses and 70 Nm of torque to the standard unit. With these improvements, Audi claims that the engine respects the Euro 6 regulations while despite the increased horsepower amount, it manages to return a fuel consumption improved by 21%.

According to the official details, the new 1.8-liter TFSI unit returns a fuel economy of 5,7 liters/100 km and is able to accelerate from 0 to 100 km/h in 7,9 seconds while being used on the A5 Coupe. The top speed of this engine with the same model is 230 km/h while the four-cylinder unit is now 3,5 kilograms lighter to a total of 131,5 kilograms.
"The engines in the updated A5 family set new standards for sportiness and efficiency. Even the base engine, the completely redesigned 1.8 TFSI, showcases the full extent of Audi's technological competence. The engineers have developed innovative solutions in numerous fields of technology to achieve surprisingly strong performance with minimal fuel consumption," says Audi.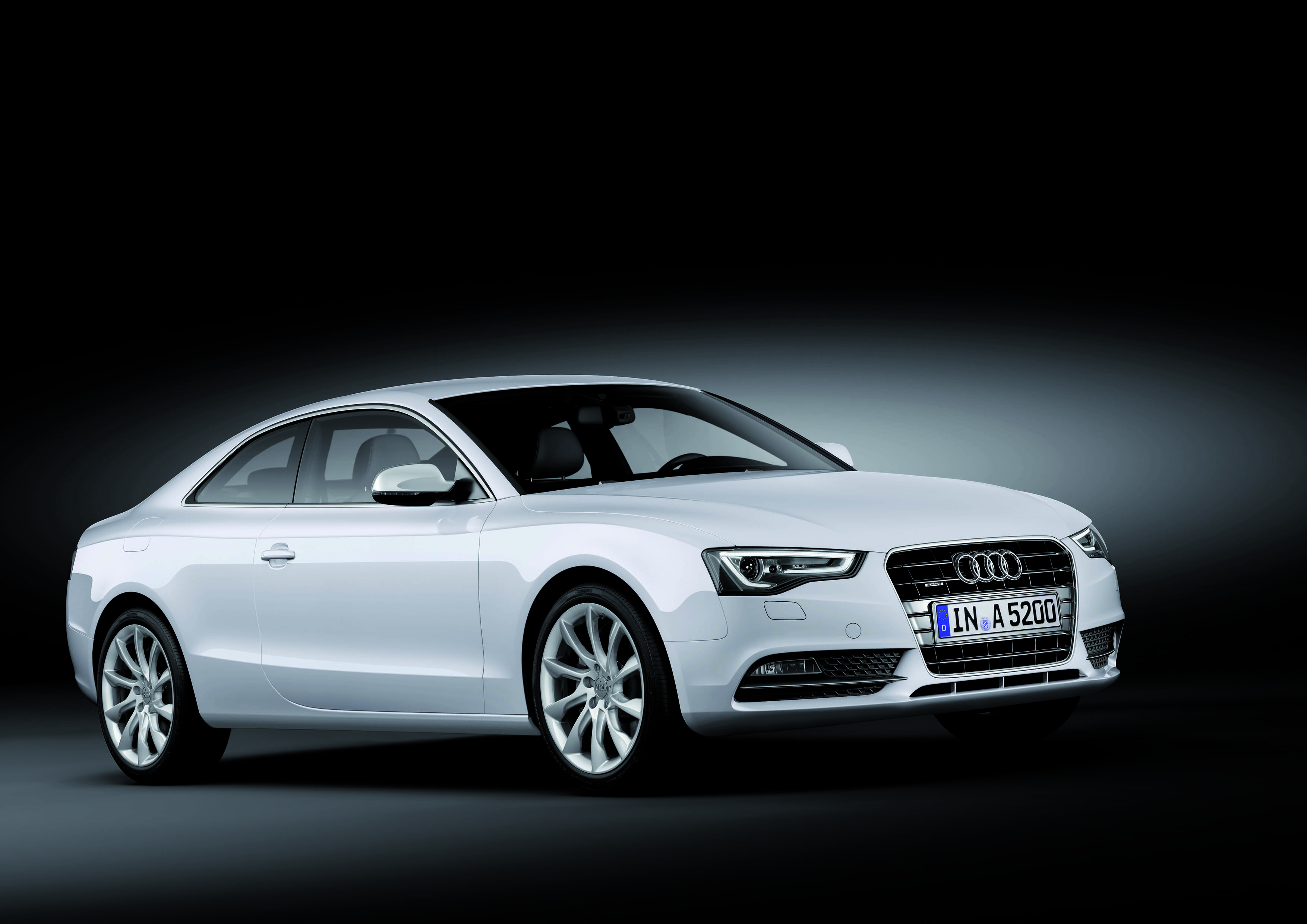 The German engineers also increased the rail pressure from 150 to 200 bar while the direct injection system is set to be active only at start and at higher loads. Audi also claims that besides the normal FSI direct injection system, a new indirect injection is used in the part-load range in order to reduce fuel consumption and emissions and help the engine to meet the Euro 6 requirements.
A new fully electronic coolant regulation system with rotating cores is also an important feature of the new engine, this system keeping the right temperature of the four-cylinder unit for optimum performance. Even the Euro 6 requirements will be mandatory starting 2015, Audi already starts revising their engines to fit the upcoming regulations.