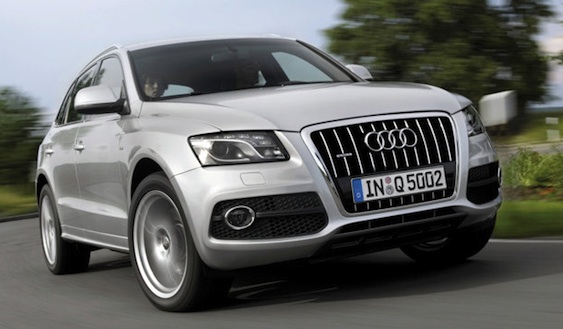 I don't know if you realized this (in case that you read our blog, if don't, you should) but anyway I will tell you: each time I hear that any auto maker especially the big ones like BMW, Audi, Mercedes and so on is going to build a new hybrid vehicle, I become very happy.
I don't remember the last time when I heard that Audi is going to build a big (CUV) hybrid. Yes, Audi is going to build a hybrid version of Q5. To tell you more exactly when you're going to have the occasion to see an "alive" Audi Q5 Hybrid: Audi confirmed official that this Audi Q5 Hybrid is coming in 2011.
I would also like to tell you some specifications about the Audi Q5 Hybrid but at the moment I don't know anything about this. Anyway, I also know that Audi is going to invest $10.5 billion through 2012.