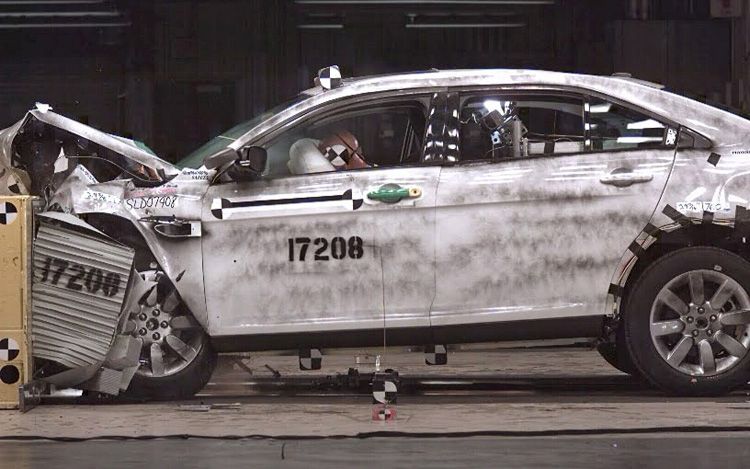 New Ford Taurus does not really need to get an award before you can be sure of how skilled is in the sector of safety, but it's good that this fact is alsoconfirmed officially. So, recently, the Taurus received from NHTSA (National Highway Traffic Safety Administration) five stars for driver and front passenger, as well as from side impact tests.
Insurance Institute for Highway Safety (IIHS – The Insurance Institute for Highway Safety) has taken it before those of NHTSA in terms of this subject, as before, they gave the title of "Top Safety Pick" for Ford Taurus.

Sue Cischke, vice president of Ford for Sustainability, Environment and Safety Engineering, said that the new Ford Taurus is the emblem of security, with a maximum rating achieved in safety tests and advanced protection and technology for avoiding impact, fact that consumers is likely not to find luxury vehicles that cost much more.