If you care about the Nurburgring and just how fast a car can go around it you'll love this or maybe you'll be outraged at the simple thought.
Audi now have a brand new record for going round the Green Hell and it was established in their Audi R8 e-tron. That's an electric car.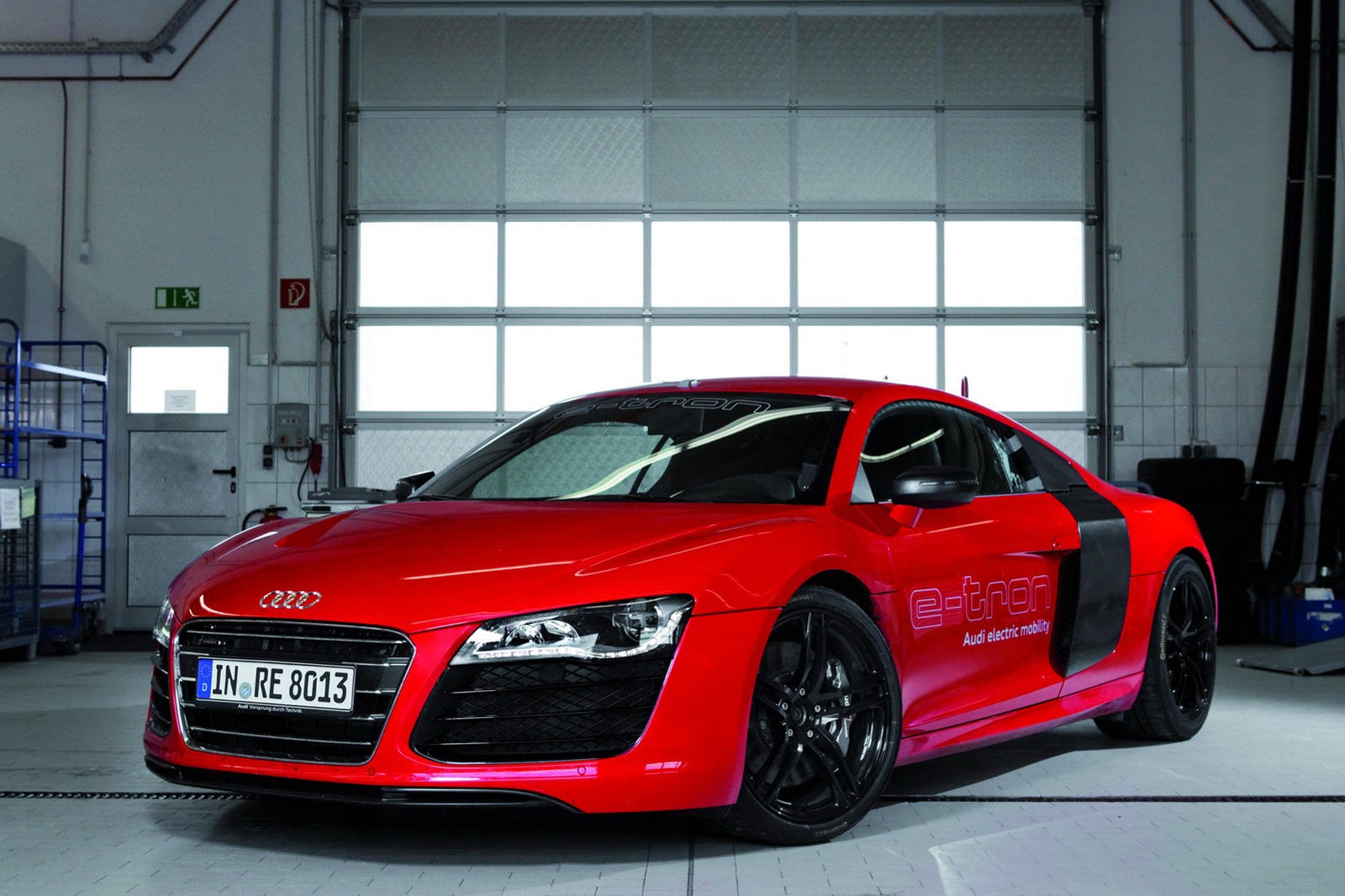 The new time is 8.09.099 which means the electric vehicle managed to get a time around the Green Hell that's less than 5 seconds away from the V8 powered R8.

The car used for the run was completely standard in terms of tech but the Germans did raise the top speed limiter from 124 mph to 155 mph.
Otherwise, the same electric motoris at the heart of the equation with it's 375 horsepower and 605 lb-ft of torque. If there's a fast start situation up to 3.614 lb-ft can be sent to the rear wheels.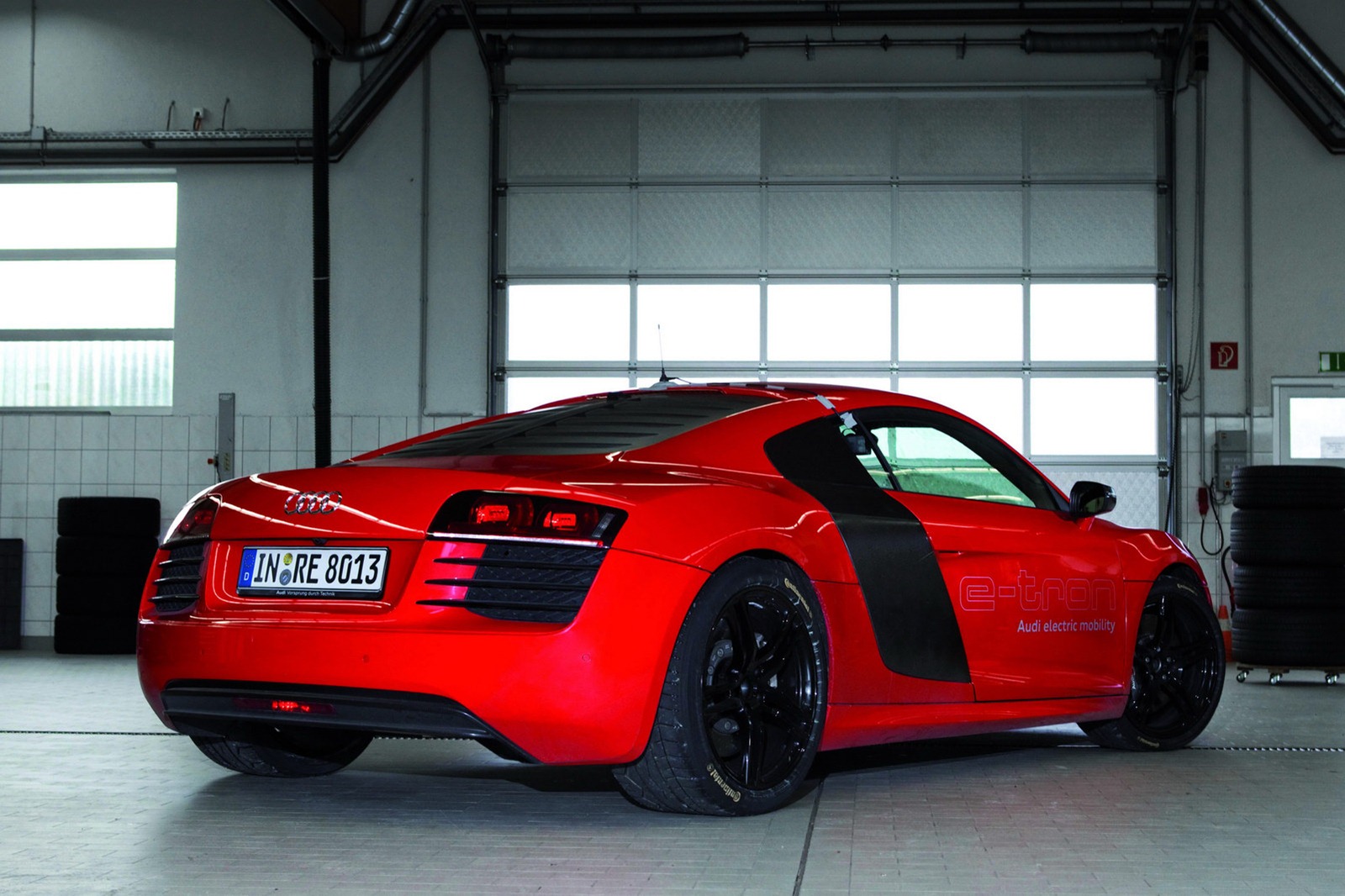 The same 49 KWh lithium battery is used and the same setup, tires and electronic control units.
That is how the new record is acknowledged as the fastest time around the 'Ring for a production electric vehicle.
When it does come to the market, later this year, the Audi R8 e-tron will have a 0 to 62 time of 4.6 seconds and a top speed of 124 mph.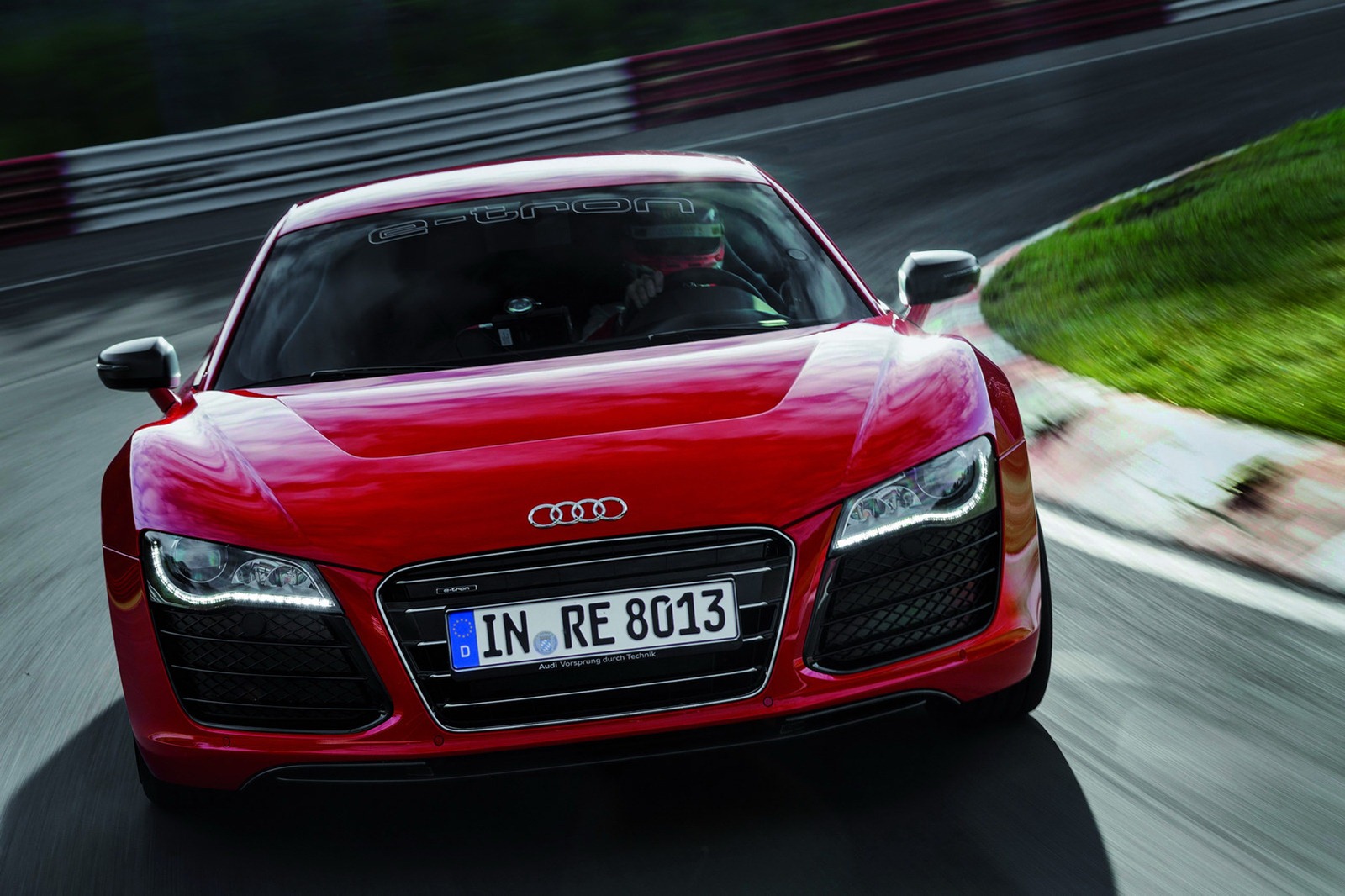 In this specification the Audi R8 e-tron will have a maximum range of 134 miles. We suspect that there's going to be a bit of a problem with the pricing but otherwise it sounds great.
We suspect we'll find out the pricing and availability exactly at the Paris Motor Show later this year.