Just a short time after a quick leak, the 2013 Mercedes CLS Shooting Brake is now officially unveiled. There's no surprise to see it unaltered.
Unaltered and incredibly good looking for an estate car that is. The Germans may be shy about calling it by its actual category and even though I hate that idea I'm actually starting to warm to it.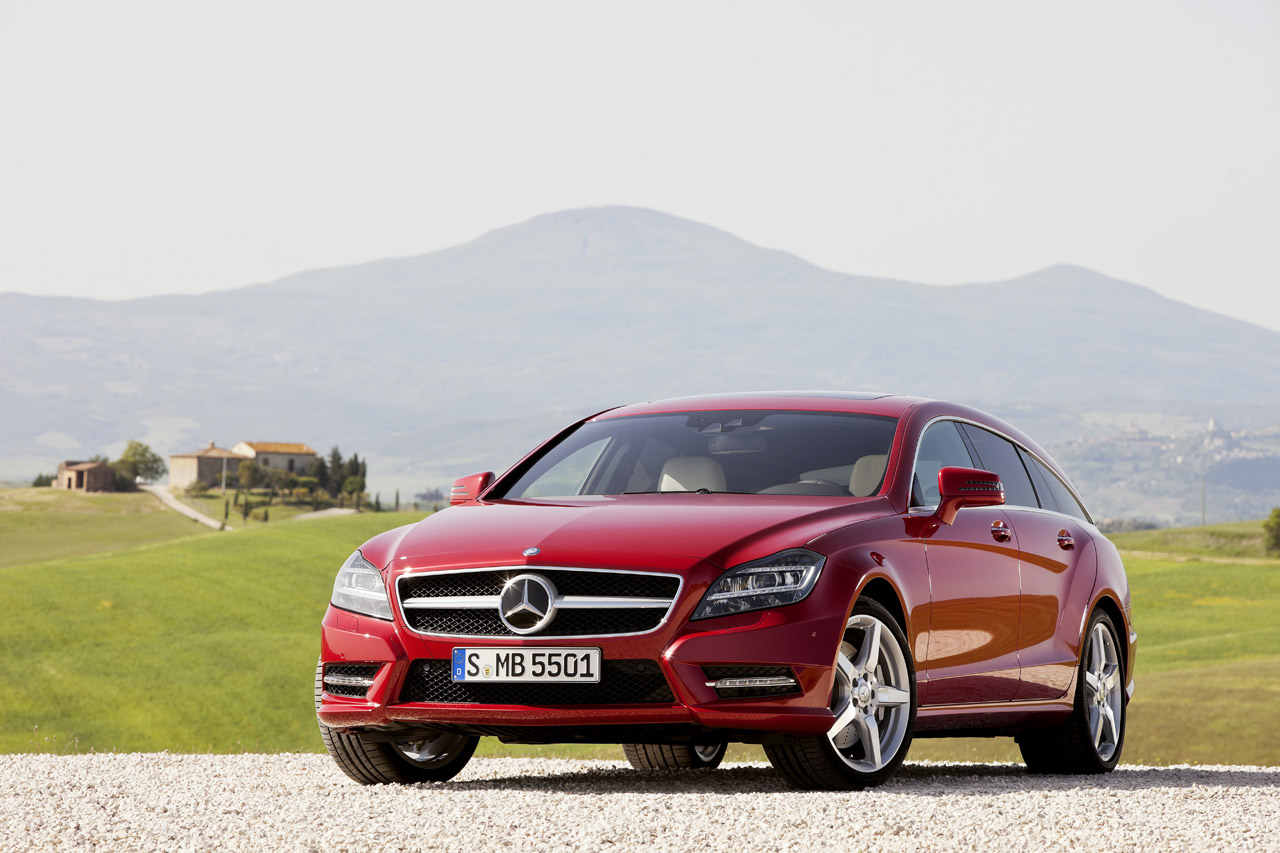 My original disliking of the shooting brake and other marketing ideas about how those folk name cars now seems to finally make sense.

It's an estate, and it comes with most of the practicality this kind of car entices but it looks nowhere near as boring. Let's let them have this one.
Apart from the new looks and the oversized boot, the Mercedes CLS Shooting Brake actually comes with the safe choice of a four wheel drive on most engines.
Otherwise the engine choices are the same as the four door sedan. the CLS350 still comes with a 3.5 liter V6 the CLS500 still has a twin-turbo 4.6 liter V8 in the CLS500 and the two diesels are still here.
That'll be the 2.1 liter four cylinder in the CLS250 CDI and the 3.0 liter V6 in the CLS350 CDI. The smallest of the engines doesn't really get the four wheel drive option but all the others do.
What you'll looking for is the new 1.550 liter boot (54.7 cubic feet), the standard power liftgate, the roof rails and the optional towing kit.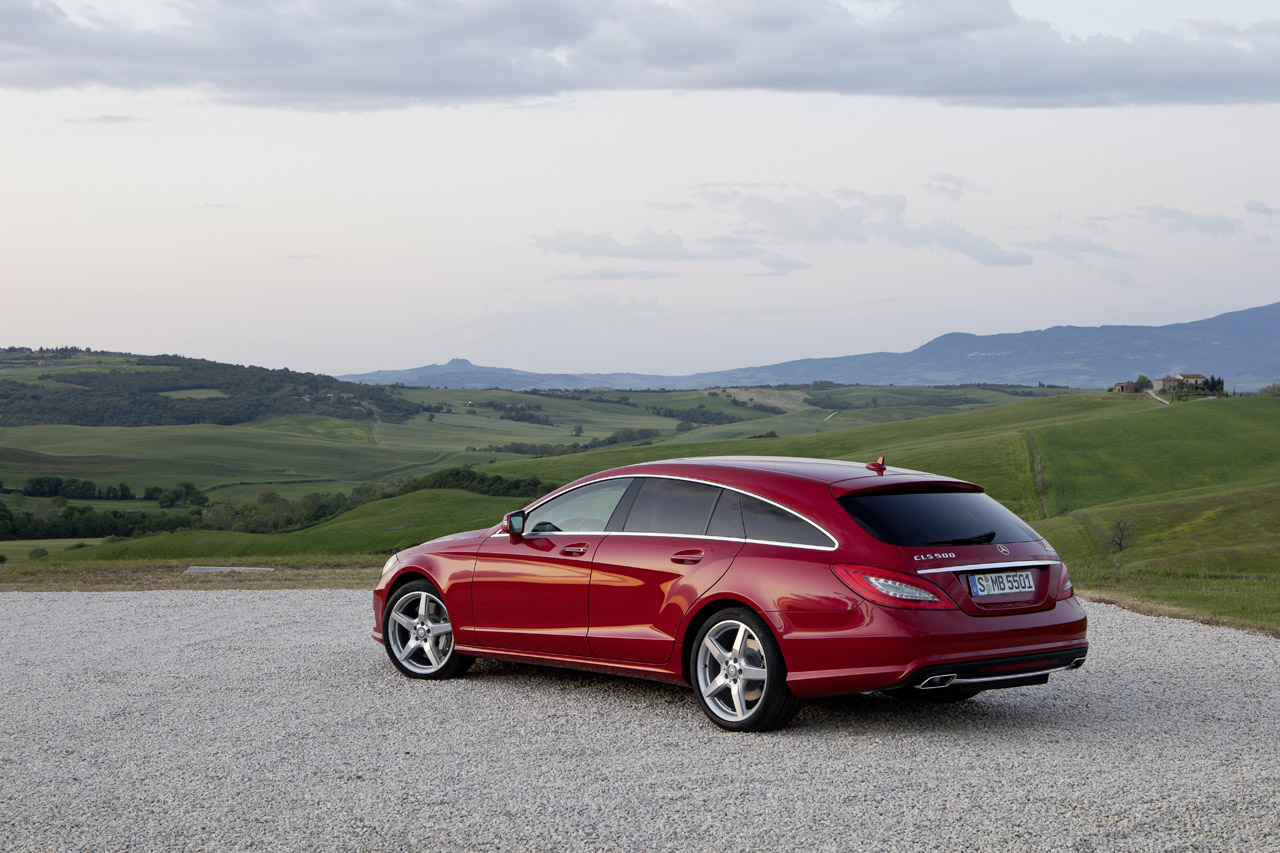 Actually, scratch the last part off the equation, if you have any plans to tow a caravan you'd best opt for a different car.