Did you set your eyes on the Audi R8 but you have opted to wait because you wanted something a bit more powerful? In this case, why not take a look at the special version (because only a limited number of units will be built) of the model called the Audi R8 GT which is faster, more powerful and lighter?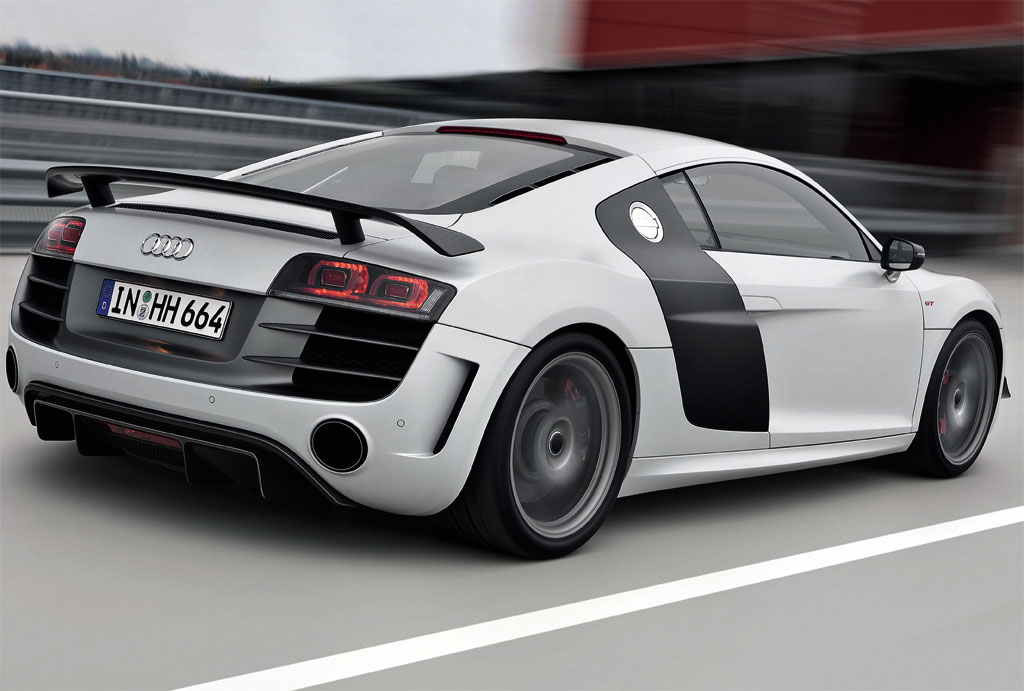 Powered by a 5.2-litre V10 engine that sports 560 hp with 540 Nm of torque, the R8 GT can go from 0 to 60 mph in 3.6 seconds with a top speed of 198 mph (320 km/h). This performance was possible not only because of the engine, but also because of the reduced weight of the car, being lighter by 220 lb than the stock version. Concerning the fuel consumption, the Audi R8 GT features an average 16.92 mpg or 13.9 litres per hundred kilometres.
If this has got you interested, you'd better move quick because, unfortunately the Audi R8 GT will be limited to just 333 units with a 193,000 euros price tag. But you will definitely get a lot for that ammount of money.