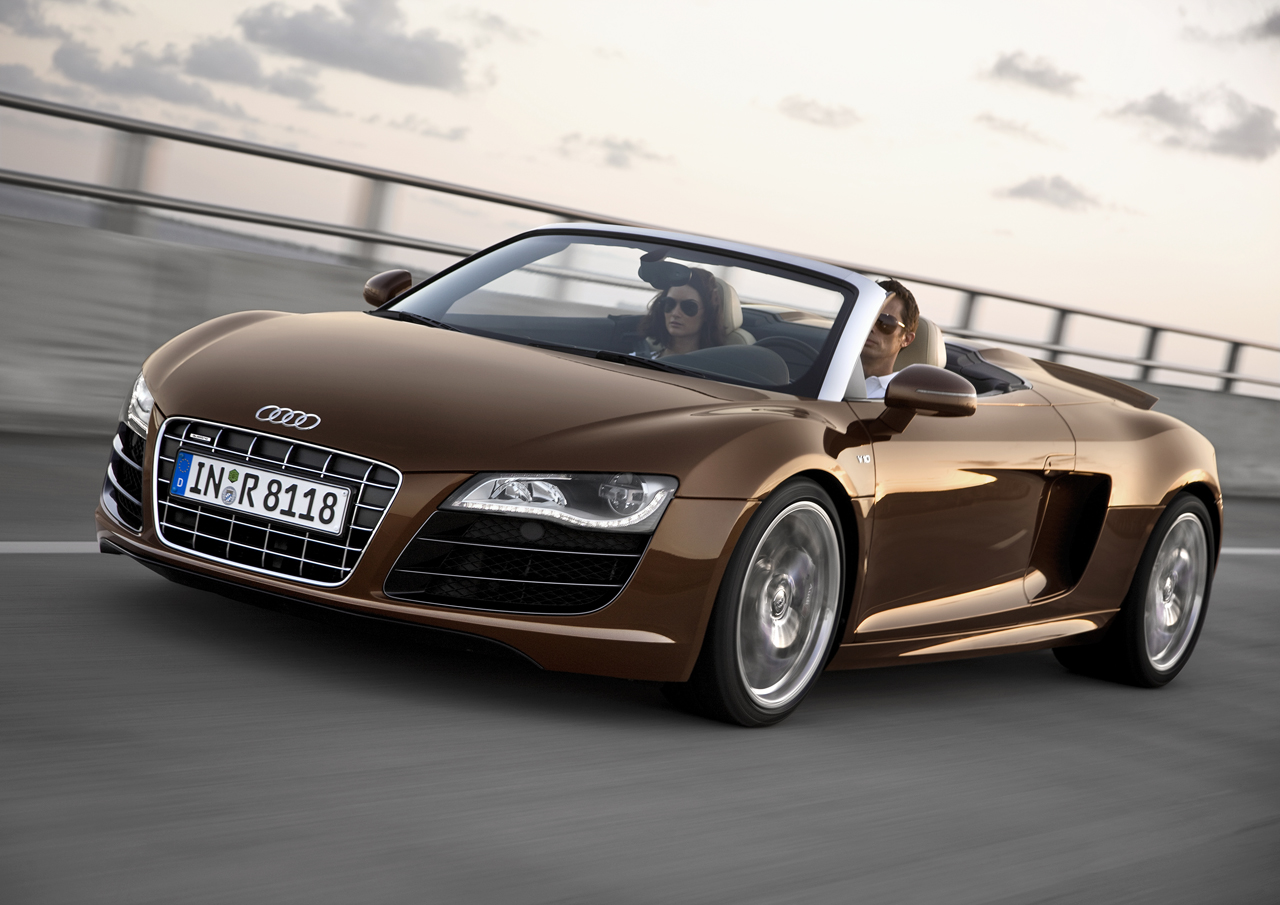 Personally I'm a huge fan of Audi R8 and I am glad that I have the opportunity to write about this new model, but the sad part is that there are not many details about this Audi R8 Spyder V10 5.2 FSI Quattro. As you can see from the photos, the design is pretty much the same except the fact that is convertible.
I can only guess how is to drive e car like this and feel the wind pass through my hair, the feeling must be extraordinary. As you maybe anticipated Audi R8 Spyder has a lot of power under the hood, but let's find out exactly what. This beauty is equipped with a 5.2 liter FSI direct-injected V10 engine having a capacity of 525 horsepower.

Also can take out a maximum torque of 391 lb-ft. Audi R8 Spyder comes with a 6-speed manual transmission but also it has available a 6-speed R tronic automatic one. The R8 is capable of an amazing performance, from 0 to 62 mph in just 4.1 seconds and the maximum speed that Audi R8 can reach is 194 mph.