Rumors have it that Audi is planning the introduction of an RS 3 Sedan for the United States market, after the company gathered together its chiefs at the North American headquarters, in Maryland. Hence the word that the model will be soon brought in US.
Unfortunately, we don't have many information concerning how the model will look like, except for a rendering launched by the famous artist X-Tomi Design, which is trying to give us a closer look. But with the rumors stating that the RS 3 in US will be a sedan, we would surely not see it wearing the drivetrain of a Sportback, as the one portrayed here.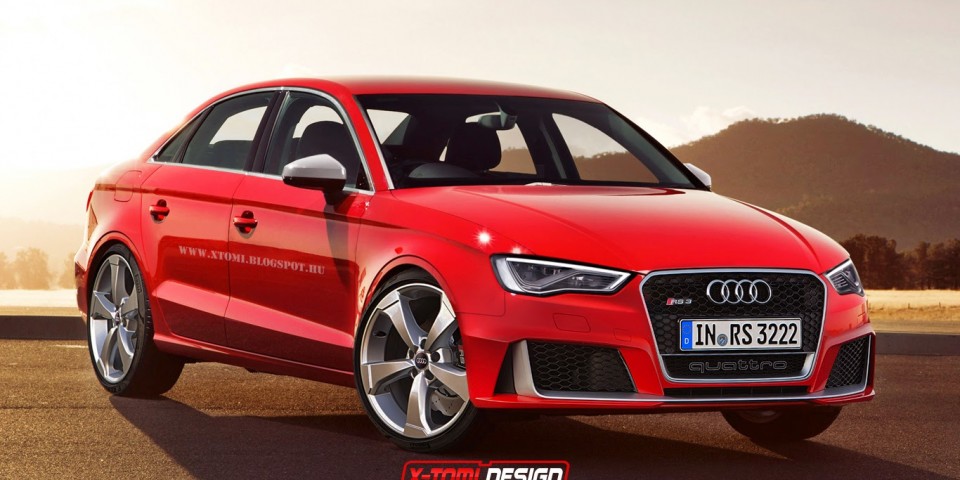 The Audi RS 3 Sedan is also rumored to sport a more aggressive body design, with redesigned front fascia and other few tweaks at the body. More body style features will be revealed after the arrival of a facelift model in Europe.
Concerning the powertrain, the new Audi RS 3 might be offered with the same 2.5-TFSI unit, just like the one found on the European model, with a rough 362 horsepower and an S-tronic DSG transmission. Rumors have it that the model might also underpin a 6-speed manual, which is beginning to be favored in the US again. We will keep you posted on further news concerning the arrival of Audi RS 3 in US.