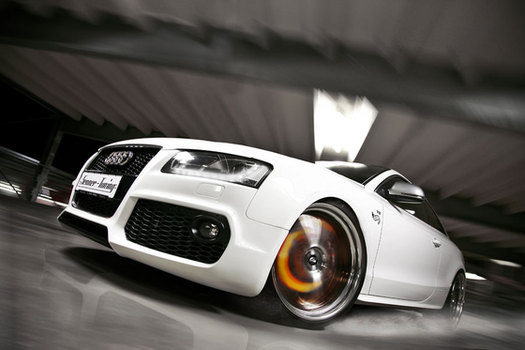 We can say that Audi S5 was a little bit shadowed by the apparition of RS5, but the things are about to change thanks to this subtle tuning made by those from Senner. Audi S5 is not so different compared with an Audi A5 and also it doesn't have that aggressive look of an Audi RS5, so a tuning is more than welcome knowing that this Audi S5 is a very capable car.
Those from Senner, a small but ambitious German tuner to be more specific started to work at this Audi S5 making it a little more distinctive. The spoilers and the grille were changed, but the resemblance with the top version RS5 was too big so a little bit of originality was a smart thing to do.
This Audi S5 was lowered with 3.5 cm in front and with 4 cm in the back side, also the wheels were changed with others at 21 inch, the back ones having a bigger width. The performance of this Audi S5 was also improved, reaching now 385 horsepower and a torque of 475 Nm.