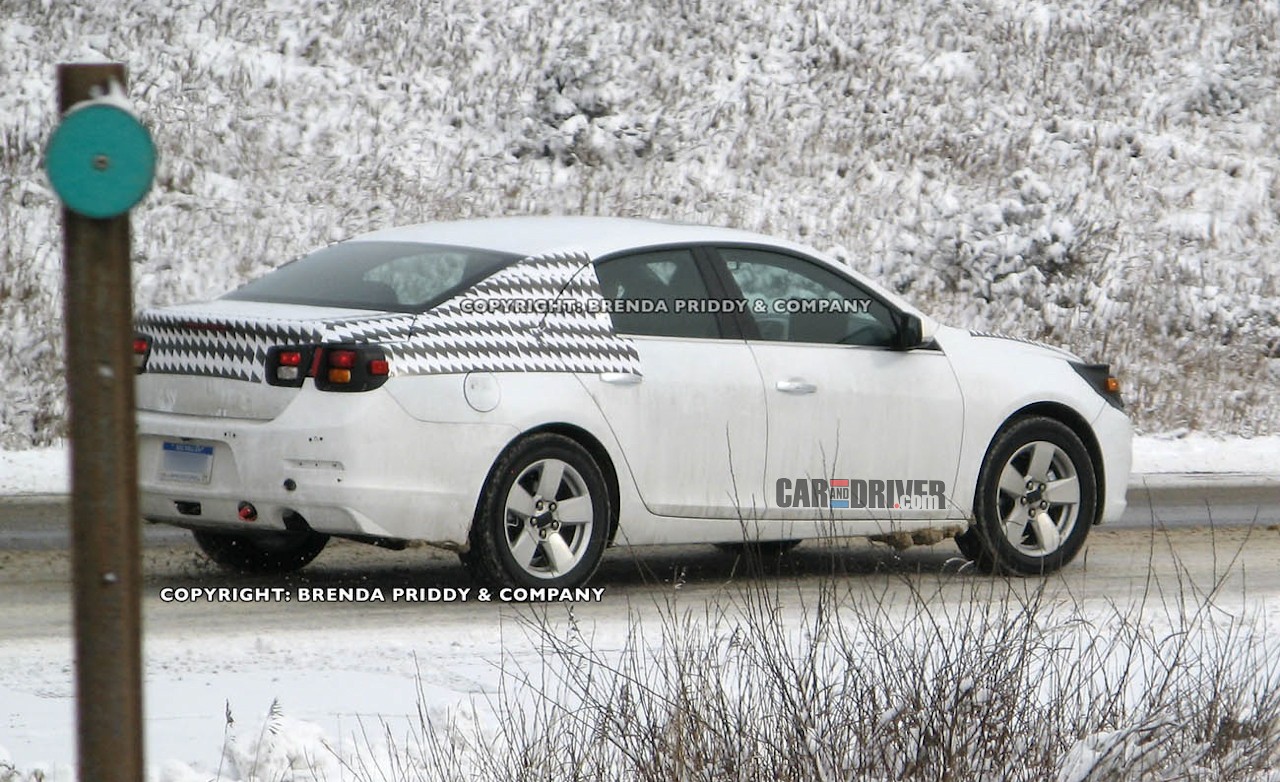 Here we got some really cool spy photos but at the same time, I have to tell you that there are just two of them and the rest of the photos are some official photos from the interior of the 2012 Chevrolet Malibu and also with the engine of it.
People are also saying that comparing to the sketches that appeared until now on the internet, this prototype is looking much better. Some official news is, saying that some vastly materials are going to come at the interior of this 2012 Chevrolet Malibu.
I also have to say that on this car, there will be added some additional styling elements on the bodywork but I still believe that if you want to make an idea of how is going this car to look, all you have to do is just to look at both spy photos and to imagine it without the camouflage.