A couple of years ago, Audi's Design team, probably bored with their office, came up with a very cool, stylish and futuristic looking soccer table.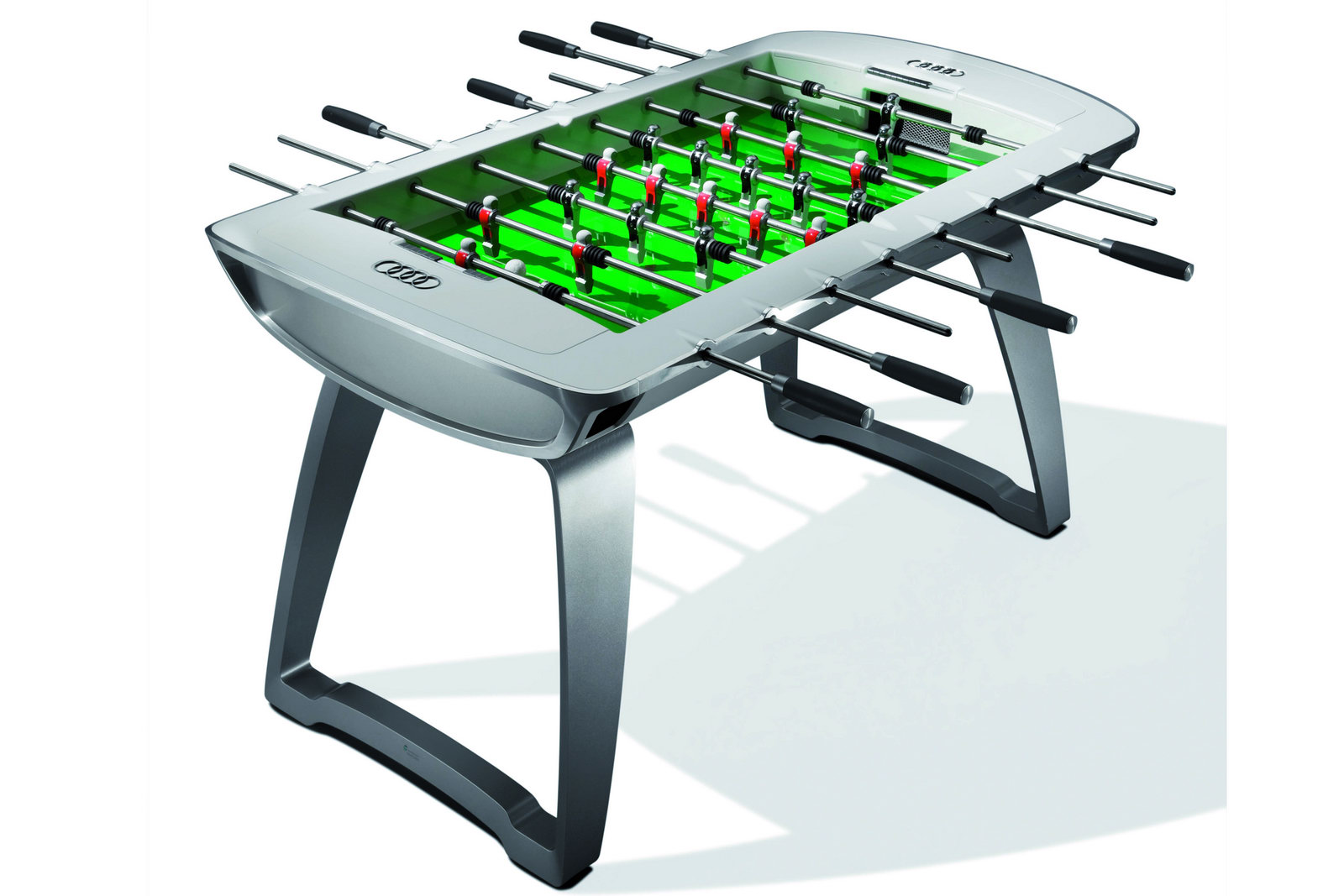 Back then, it was just an after hours project, most likely done for the fun of it (classical success story in design) but now it's ready and available in the "flesh".

Albeit in limited hand-made production, it's still in production and there is a price to pay for the finished product. This price amounts to a hefty 15.900 dollars and what you get for it is pretty interesting.
The special Audi soccer table features a few typical Ingolstadt traits as there is aluminum in the casing, there is a "pleasant" look and feel to the thing and it comes with enough specifications to meet "the high standards demanded in professional tournaments".
The actual production process will not be handled by Audi themselves but by a Bavarian company that has specialized in table soccer games since 1949 named Leonhart. The first series of production will be limited to a mere 20 tables.
According Thomas Przesdzink, German table soccer champion and Chairman of the Bavarian Table Soccer Association the table not only looks great but could easily be used for official competitions.