The Germans at BMW are quite proud of their Bavarian origins, after all, it's even part of their name. Part of taking pride in your community is helping it out.
That's the reasoning behind BMW's latest effort to help out the Police, or should we say "Polizei", forces.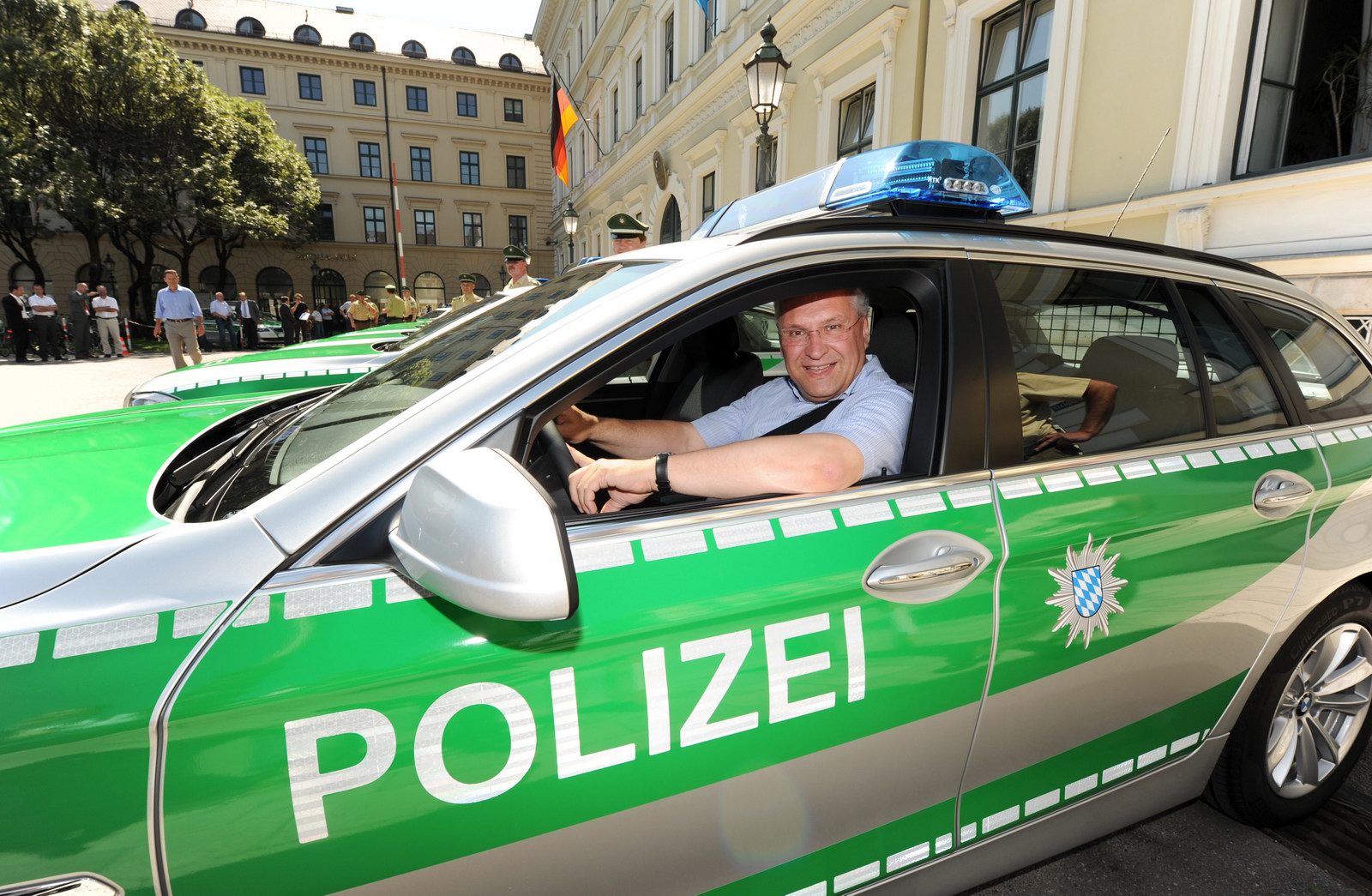 Help comes in the shape of a small fleet of F10 BMW 5 Series Touring vehicles that was donated to the Bavarian authorities.

Apart from being special in the same way all new F10 BMW 5 Series are, these units get quite a few more updates on top of the already familiar German Police livery.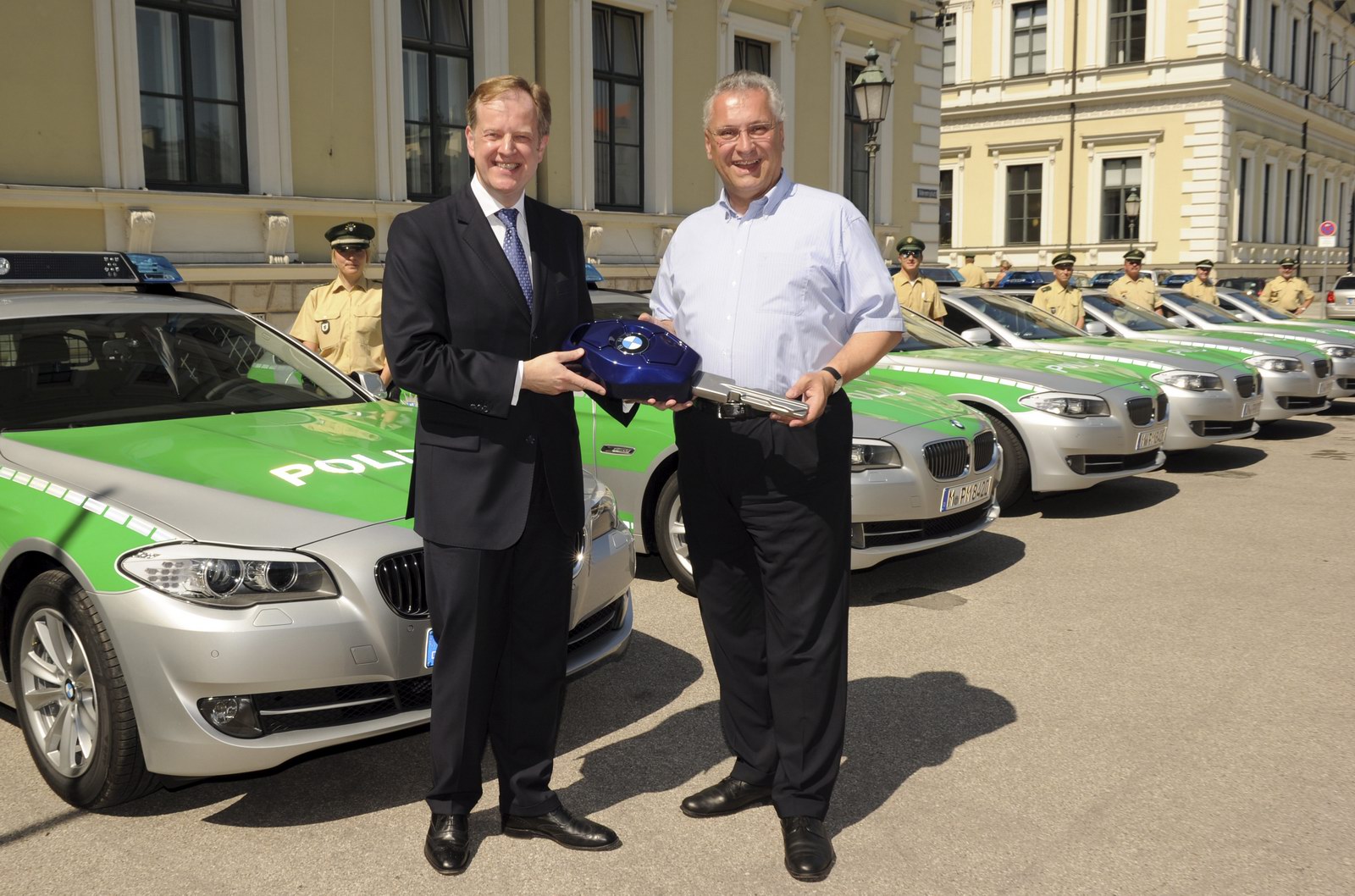 We're not told anything about the engines, if and what tuning these receive. Instead, we're fed the same old chestnut of "specially modified" units.
The total number of 5 Series Touring squad cars donated by BMW is nine, which is how the press release folk justify the enormous key that swapped hands.
An unusual sized key changed hands between Bavarian Interior Minister Joachim Herrmann and the Head of BMW Group sales to public authorities, Alexander Thorwirth.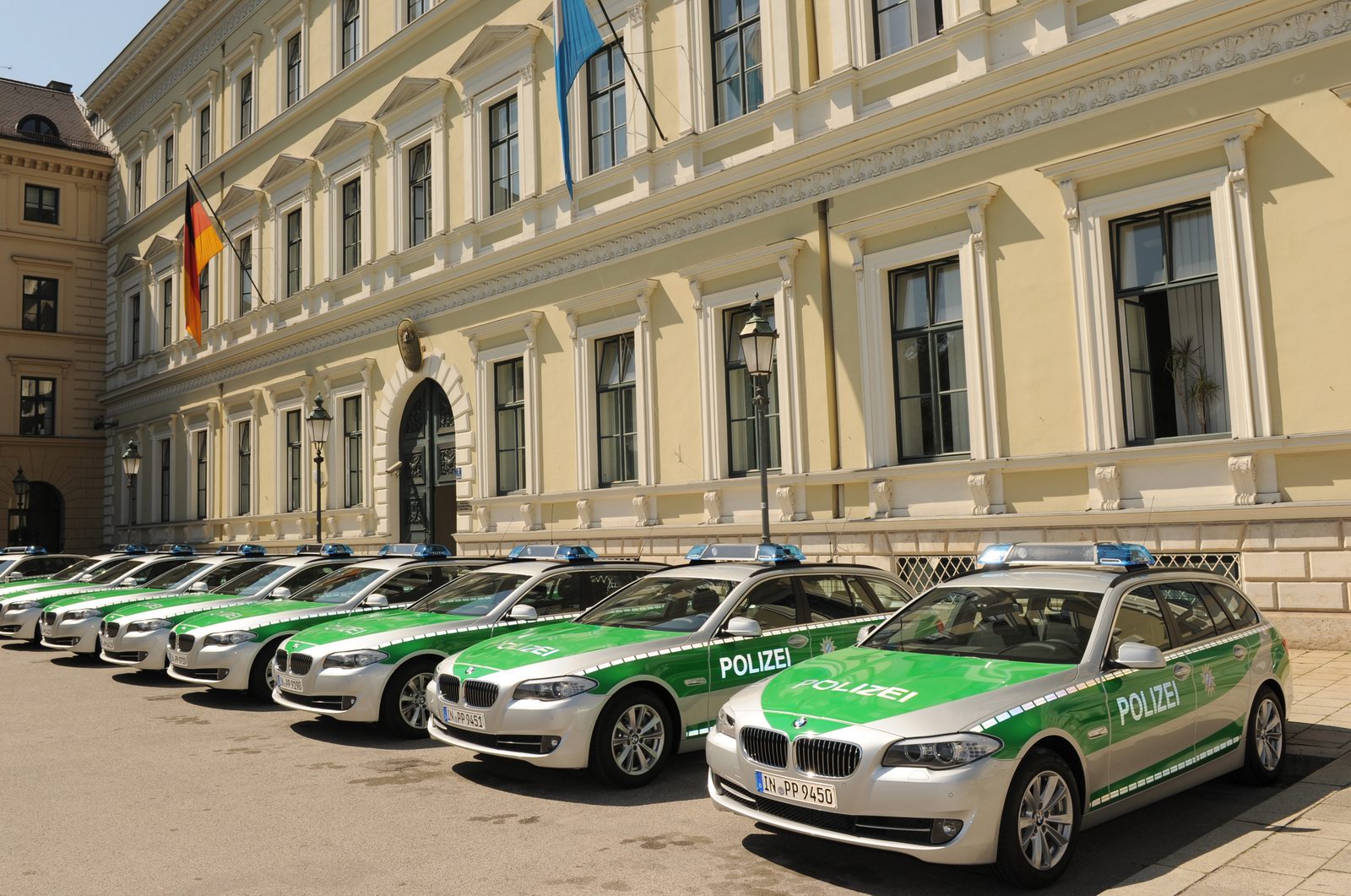 Don't get me wrong, the politics and everything is nice, BMW did a great thing with how they've been promoting the estate version of their F10 5 Series but I just wish I knew more about what's underneath the skin.
Officially, inside the Police spec F10 5 Series Touring, BMW made a few adaptations to the iDrive system which enables the cops to turn on their siren and lights when needed.
Source: Carscoop