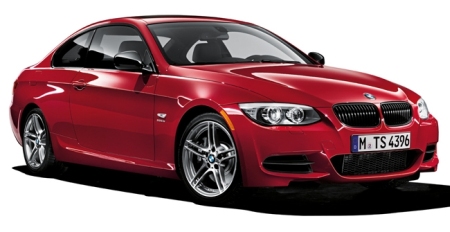 Looks like BMW delight us with a new work of art, somewhere between BMW 335i and the mighty BMW M3 we can call the new BMW 335is a double threat. As you can observe in images BMW 335is doesn't have the aggression of a M3 but it's definitely more elegant compared with the mighty (BMW M3) version.
They wanted to satisfy the tastes of a larger crowd with this new model. BMW 335is has under the hood a 3.0 litters N54 twin turbo engine, which is capable of 322 horse power (or 344 horse power, this information is still unclear). BMW announced that will change the engine from 335i and 135i models with the N55 version which has a turbo unit.

Like this the car will develop the same power but with a lower consumption. To improve the sport impression they equipped BMW 335is with a DCT transmission with seven rapports (this will be optional), but basically will have a manual six-speed one. Also BMW 335is will come equipped with an 18 inch wheels and with a speaker in the body-color.