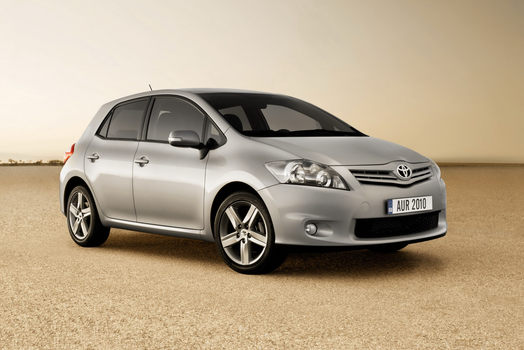 As the title says, Toyota Auris received a facelift, maybe at your first look you will not notice the changes, but if you analyze the details better you will take the conclusion that a facelift was made and it look's undoubtedly better. Toyota Auris is a discrete and ordinary that's you conclusion when you see it on the road, and with the facelift, the situation doesn't change much.
We talked so far about the Japanese model, but it doesn't matter because the European model receives the same changes. The new Toyoto Auris with all those changes it's not so different compared with the Auris HSD Hybrid concept presented at Frankfurt 2009. Although if you list all the changes you will see that are quite many.

The changes brought to Toyota Auris are as follows: reshaped spoilers, the hood is sculpted slightly different, mirrors with integrated signal lights, redrawn grid and two or three more. Now that you know what the modifications are, when you see a Toyota Auris you will notice them from start. I must say that with all those changes Toyota Auris gain more expressivity.