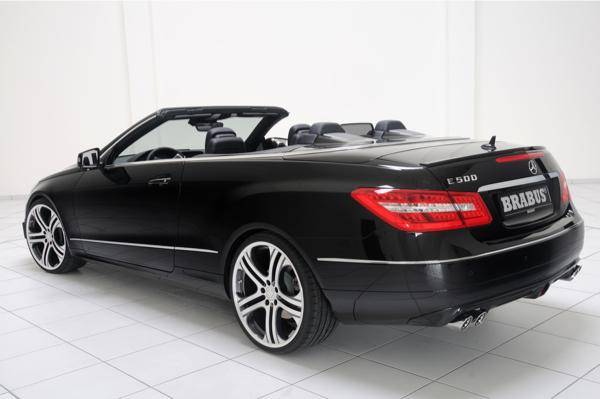 German tuners have proposed a complete tuning kit for Mercedes E-Class Coupe Cabrio. The model enjoys an aerodynamic kit, a luxurious interior and more powerful diesel and gasoline engines. Germans from Brabus, specialized in modification of Mercedes' models, have developed a special but quite complex kit for the new coupe convertible E-Klasse.
Ready to enter the market in the same time with arrival of the cabrio model in showrooms, the package comes with interior and exterior aesthetic changes but also with improvements at the suspension and engine's level. The experts have wanted more power for all existing propulsion options available in the range of Mercedes E-Klasse Cabrio, even we are talking about the petrol or the diesel engines.

Using a kit named ECO Power Extra D4, Brabus has managed to increase the power of the E250 CDi BlueEfficieny version, from 204 to 235 horses and torque up to 560 Nm. For the more powerful E350 CDi with a V6 diesel engine, Brabus prepared the PowerXtra D6 package that offers a total of 272 horses and 560 Nm of torque.