The famous Mr. Smith, Brad Pitt has recently purchased a brand new Tesla Model S and a spy photo shows him preparing to get behind its wheel.
After BMW i3 electric or the plug-in hybrid i8, the Tesla Model S seems to favor the famous actors or other celebrities from Hollywood.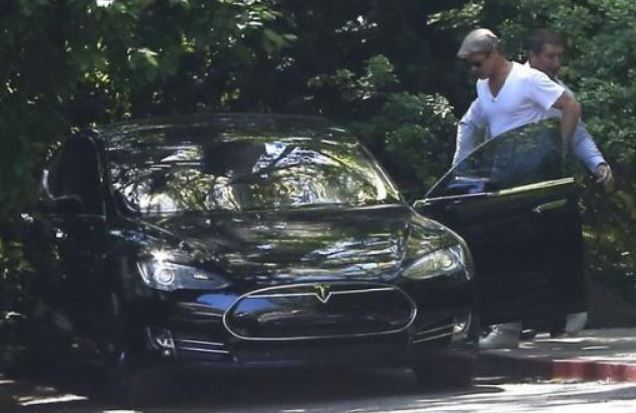 The five-door luxury car is presently assembled in California as well as in Netherlands, with the car first entering production in 2012.
The Tesla Model S has a motor displayed at the rear along with a wheel drive system. The five-door liftback body style makes the car unique, perfectly suited for its range of electric range.
The electric motor range can drive somewhere between 335 km (208 miles) and 500 km (310 miles), depending on what model you choose.
Each version can have up to 416 horsepower (310 kW) and 600 Nm (443 lb-ft) of torque, starting with the base model that outputs a great 362 horsepower (270 kW) and 440 Nm (325 lb-ft) of torque.
Other than that, Brad Pitt would fit perfectly in the Tesla Model S, as it is 4,976 long and 1,435 high, with the luxury car weighing around 2,100 kg.