Rumors with the Bugatti carmaker releasing a successor for the one-off Veyron have been long circulating over the web, but now we have the real proof that the automaker is indeed planning one. It is called Chiron and was recently caught on shots on the road. Actually, we are talking here about two prototypes with the upcoming supercar. A video proof has been also released.
But apart the two Chiron models, the video is also showing other hot supercars, like a Veyron, a Lamborghini Huracan as well as a BMW i8. Surely, we have absolutely no idea what are they doing all together.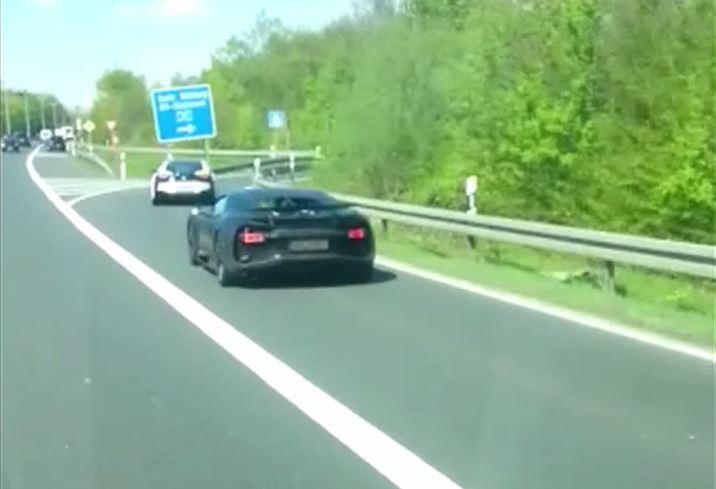 Under the hood, the future Bugatti Chiron is reported to come with the same W16 quad-turbo petrol burner, also seen on the Veyron, which would produce a massive 1,500 horsepower and a whopping 1,500 Nm of torque, stealing thus the crown from the present Veyron.
Thus, we might be talking about 2.0 seconds to reach 100 km/h, at a topping of astonishing 463 km/h. Additionally, the Bugatti Chiron is also reported to pack two electric motors, but for the moment the detailing list is rather limited. We should be able to find out more in 2016, when the new hypercar would make official debut.