Choosing the right lift kit is probably the most important decision you will make for your Wrangler. It is extremely important to choose the right lift that will meet and exceed all your needs as you build your Wrangler. There are tons of lifts on the market and it will be an extremely difficult decision. But with some basic future predictions of where your build might led, deciding on the lift comes down to only a few basic factors. These factors should be considered and researched before purchasing a lift.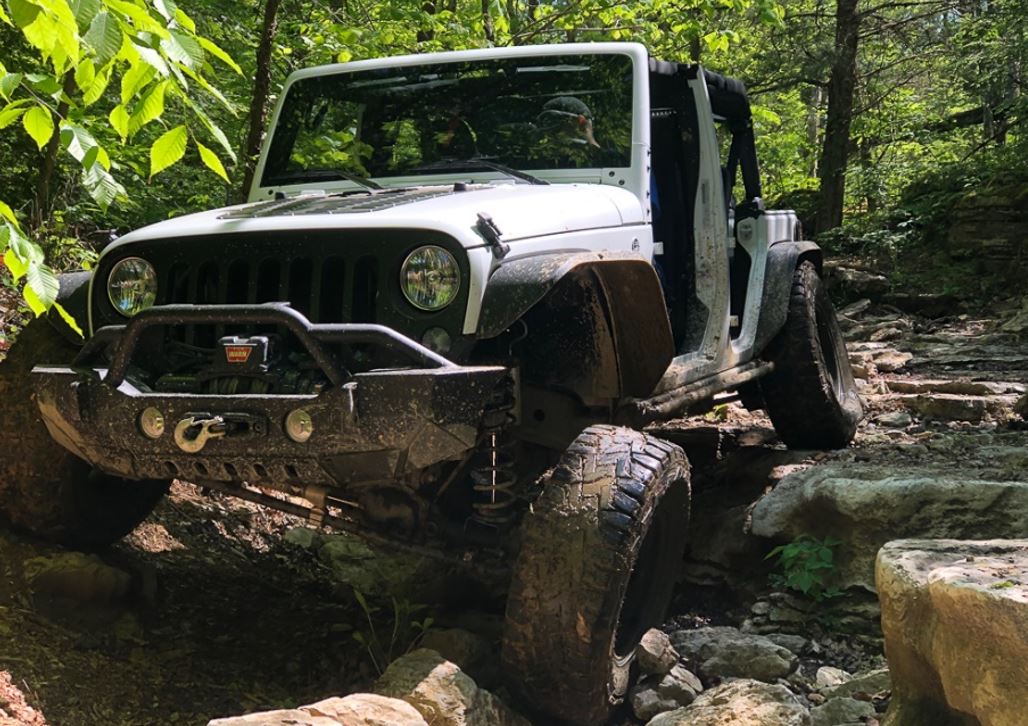 The first factor is what are your plans with your Wrangler. Is your Wrangler going to be a daily driver or a full time, trailered rock crawler? The second factor is what size tires do you want to run? Are you planning on running 33s, 35s, 37s, 40s? Choosing the right lift for the tire size you want to have will save tons of money down the line. The last factor to consider is your budget. Jeep lift kits can range from hundreds to thousands of dollars. It is important to know your budget so you can continue to have money for future upgrades that come with a lift kit.
What are your plans for your Wrangler? If you are planning on using it as a daily driver and just want a bigger, new look. You might be best off with a basic lift kit. However, if you are lifting your Wrangler, upgrading to a suspension kit will include shock absorbers, giving you a more comfortable ride.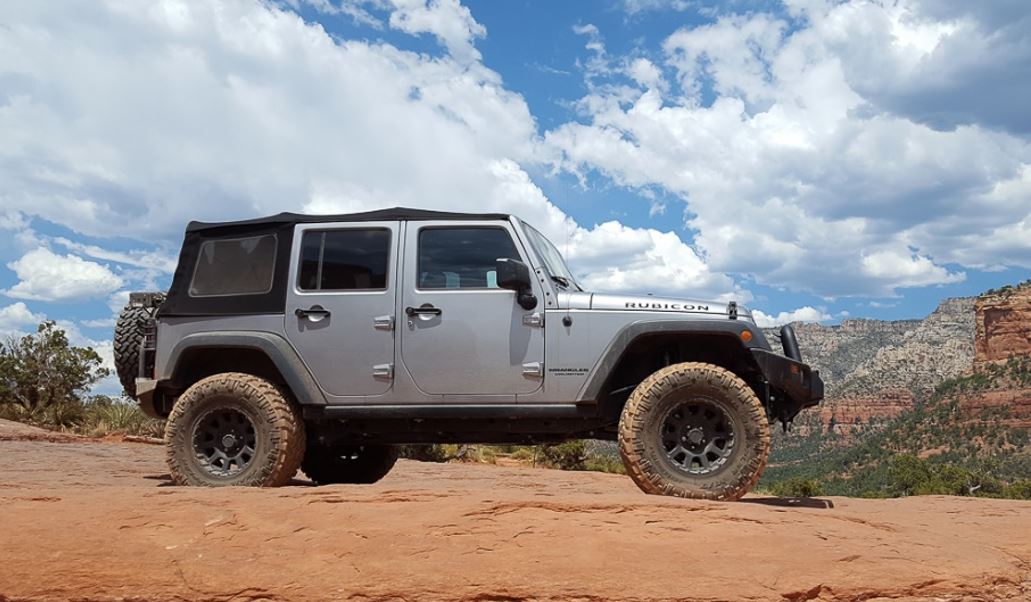 If you Jeep is a daily driver and you like to off-road on the weekends, consider a suspension lift or a long arm lift kit. A suspension kit will have everything you need to throw bigger tires on your Wrangler. Suspension lifts are very affordable compared to a long arm kit. When I say suspension lifts, I mean lift kits that are fully equipped and include shock absorbers. Upgrading to a suspension lift usually includes the complete set and everything you need to lift your Wrangler. It will come with shock absorbers long enough to keep the ride comfortable. The kit will also include parts most people don't consider like sway bar links, or new track bars. However, if you want to go a step bigger, and wheel more in the future, a long arm kit might be best.
Long arm kits are expensive but come with a lot of parts and basic geometry behind them. Long arm kits come in many varieties but they all improve driveline angles. The minute you lift your jeep, your geometry on the Wrangler is off, which can cause vicious shaking on the road way. Long arm kits usually come with adjustable control arms so you can correct your axle position and perfect the drive line angles that are usually thrown off when a lift kit is installed. Some long arm kits can lower your Wrangler's center of gravity. Lowering the center of gravity will improve wheeling and your Wrangler won't be as top heavy, creating less wavy motions.