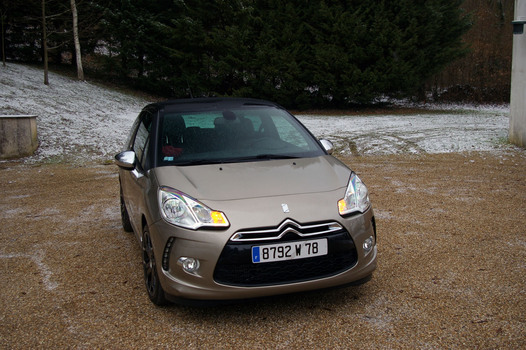 The new DS range represents a very big deal for Citroen, I mean to launch another different line of models, even if they are using common platforms, from the financial point of view that represents a big effort. It's very important for the French producer to make a good impression with the first model, Citroen DS3 in this case. The feedback must be a positive one.
Initially presented at Geneva Auto Show under the name Citroen DS Inside Concept, this DS3 actually made it's official debut at the autumn salon from Frankfurt. The thing worked very well and the marketing company on the internet has managed to obtain no less than 1000 orders in less than 24 hours.
Citroen accorded extra attention to the interior, because that's the place where the passengers will spend the most time, and they managed to give a nice futuristic look. Personalization is the characteristic word when it comes to the interior, I'm saying that because the dashboard, air vents, the audio system and the multifunction screens can be chose in eight versions. The gear shifter is also available in seven models.