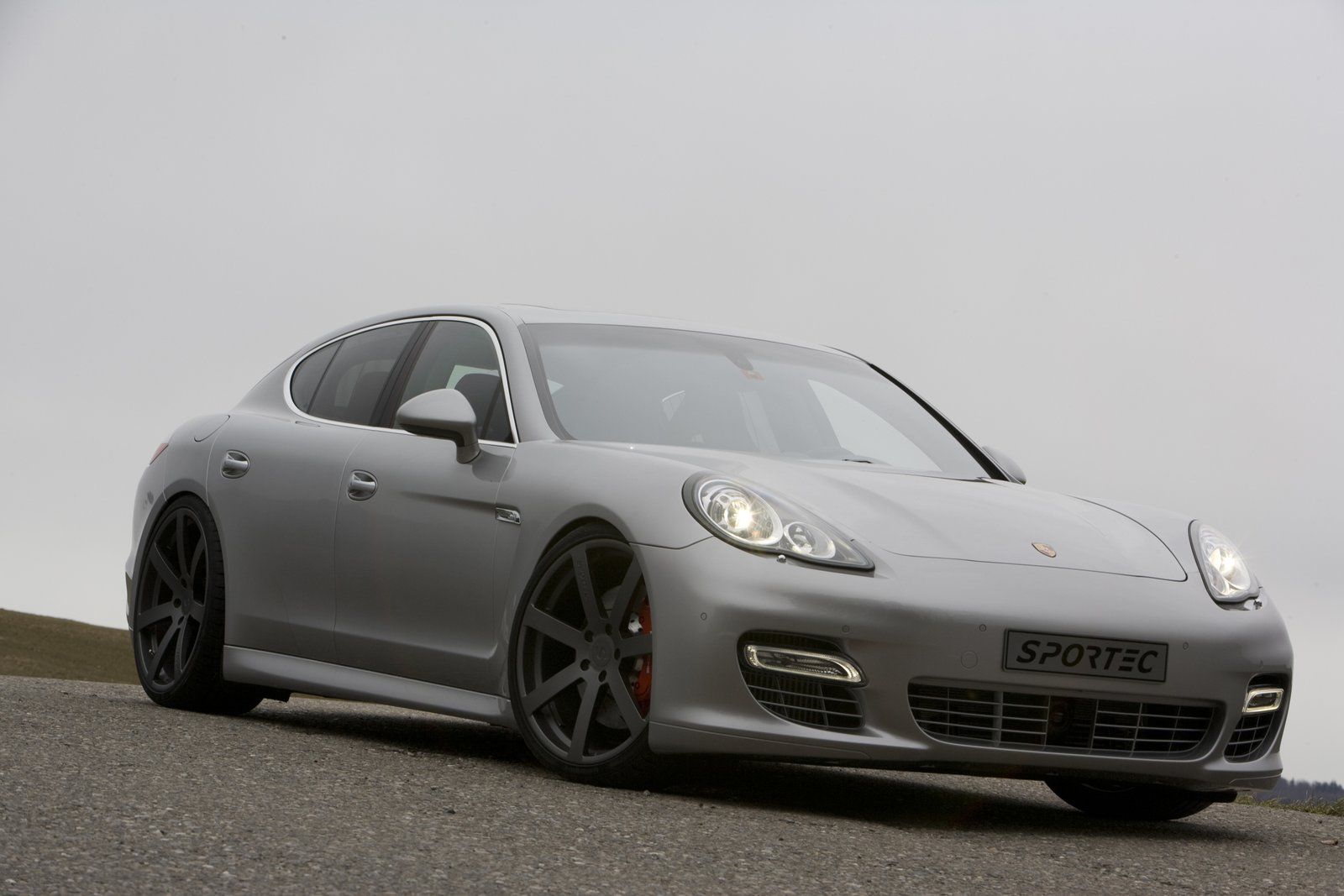 Porsche Panamera received an aerodynamic and performance package from Swiss tuners at Sportec. Tuners from Sportec created an aerodynamic and performance package for the Porsche Panamera, which they named SP560.
In terms of aerodynamics, the Swiss didn't want to reveal its details. The German model have a 4.8 liter V8 engine that delivers 500 hp and develops a torque of 700 Nm. With the help of SP560 package, Panamera's engine will be capable to develop 552 horsepower and will deliver 790 Nm of torque.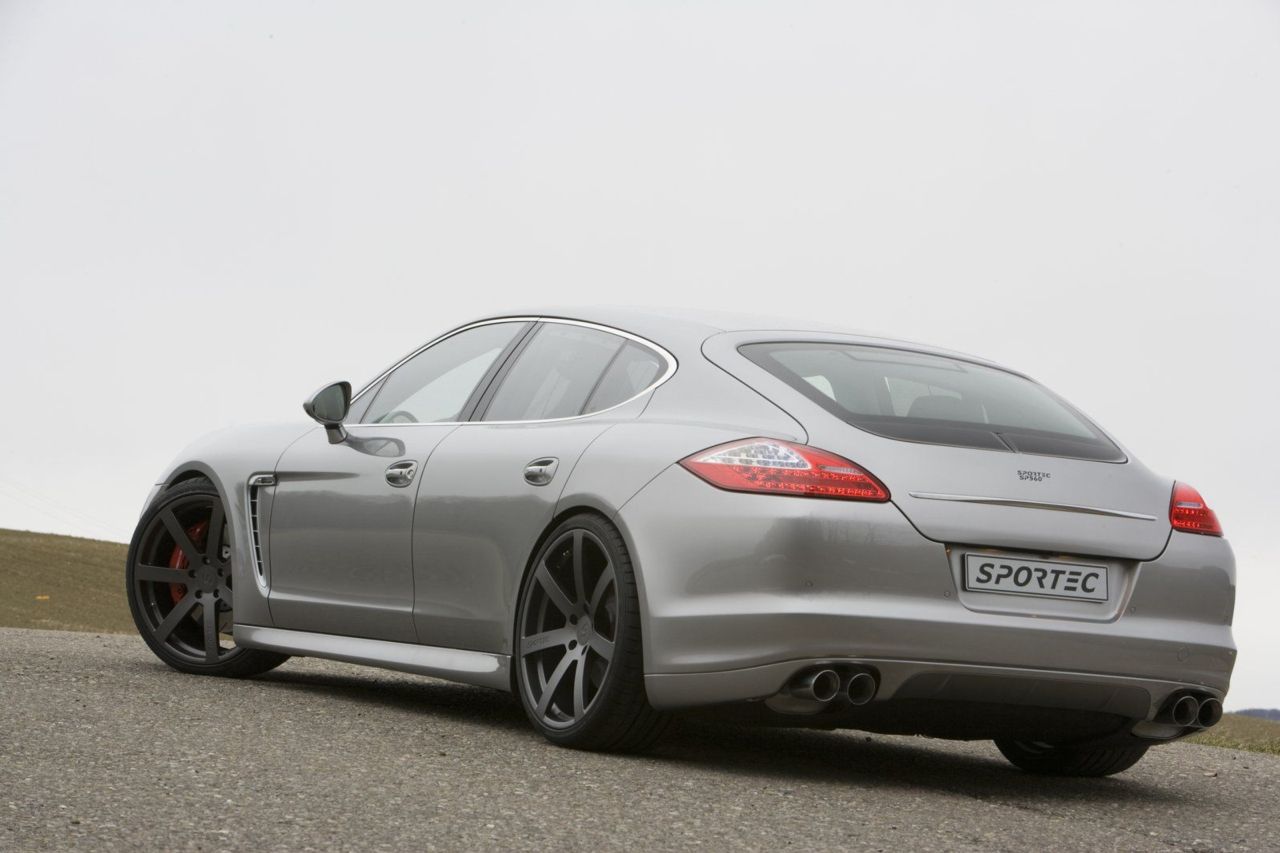 With these changes, the German model will sprint from 0 to 100 km/h in 3.8 seconds and will reach a top speed of 315 km/h. In addition, Swiss tuners have mounted an ESC control unit through the ground clearance of the vehicle can be modified. To rein the 552-horsepower, Sportec has changed the braking system with a more performant one. The new system uses ventilated discs on all wheels, brakes with six-piston for the front deck and four-piston for the rear deck.