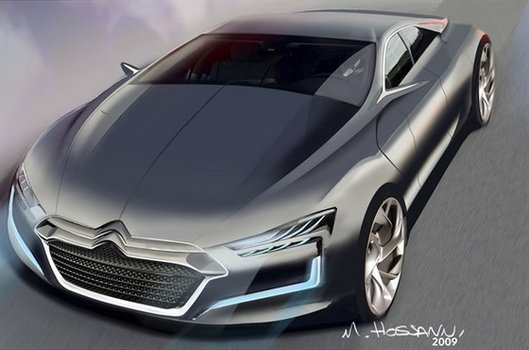 Those of you who will have the chance to go at Shanghai Showroom will have the honor to admire the new concept from Citroen, I'm talking about Citroen Metropolis of course, a future rival prototype for the A8, 7 Series and S Class models. Maybe from the pictures you have the impression that this Citroen Metropolis is long, but let me tell you the truth, that's not just an impression, this car has 5.3 meters length.
This new concept is built on the modified platform of the Citroen C6 and will face the crowd with a hybrid motorization. The motorization with internal combustion will be a V6 at 2.0 liter capacity, and the electric side will be a 55 horsepower engine, as Autocar said.
Normally this Citroen Metropolis develops 272 horsepower but thanks to an over boost function, the power can go up to 460 horsepower. A new thing for Citroen will be that double-clutch and seven rapports gearbox. Other details about this Citroen Metropolis concept will be spread in a few days when the Shanghai Showroom will open, we just need to wait.