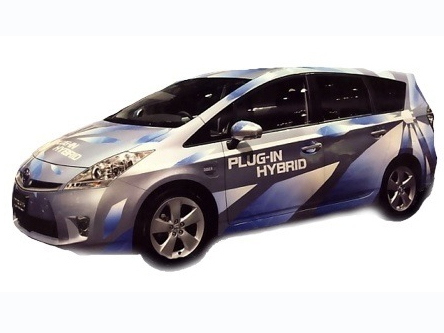 It looks like Toyota Prius will extend its range in the near future with a new version, a bigger one having the ability to provide comfort for several passengers in the same time. I'm talking about an MPV model, and Japanese peoples are known for their preferences regarding to this type of models.
I'm surprised that we heard about this so late, because it seems like this project is in a pretty advanced state and this Toyota Prius MPV follows to be released at the beginning of the next year. The new Prius will provide even more space having three rows of seats and is able to transport up to seven persons. They will change the back side a little bit, making it a little more conventional.
In the same time the new Toyota Prius will receive lithium-ion batteries made at Teiho factory, the production is going to be externalized to Panasonic EV Energy Co, a joint venture formed by Toyota together with the electronic company Panasonic Corp. At this point Prius is powered by nickel batteries, but those on lithium have the advantage of an extended autonomy.