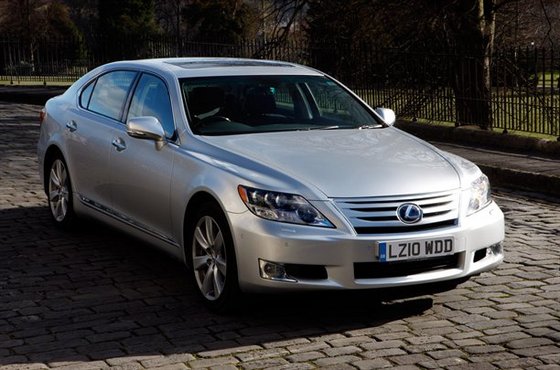 We have here the luxurious limo LS600h from Lexus which recently got some high tech improvements to keep up with the trends. Even though it's called a facelift, In my opinion that word is too much because the changes at this Lexus LS600h are almost unobservable.
But most of the changes of this Lexus LS600h make themselves felt, not by the driver, but by the passengers from the back seats. Lexus LS600h it's equipped with the "Rear Seat Upgrade" package, which means climate on four areas and power adjustable rear seats. Also this Lexus LS600h enjoys of another package called "Rear Seat Relaxation Package" which provides folding seats with footrest and electrically adjustable seating plus massage functions.
The package also includes an sophisticated air conditioning system which measures your body temperature and a central console made of fine wood where you can keep your drink cold and even your favorite CD's and DVD's. The driver satisfaction was not forgotten and he enjoys of Brembo braking system and automatic headlights with the "no blinding" function for the drivers coming from the opposite side.