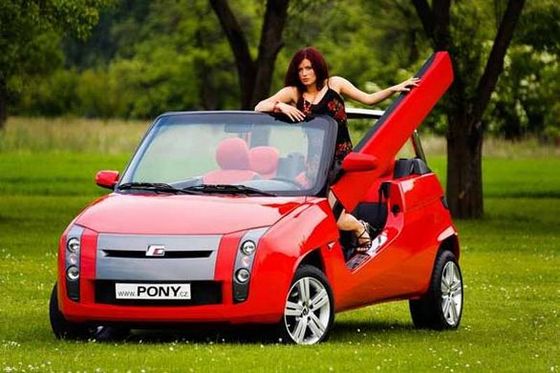 Who saw the movies with Louis de Funes probably is familiarized with those beach cars, small and made of plastic. Like in the past was Citroen Mehari which now it has a follower, and a pretty nice and modern one. As you can see from the photos this car wasn't made for excessive speed, or for important business mans, the purpose of this Pony Street Roadster is the beach.
This car from the pictures called Pony Street Roadster was built by the Pony Fantasy Company and I have to tell you that is technically based on the Citroen Berlingo platform. This Pony Street Roadster provides a surprisingly amount of 5 seats and under the hood it has a HDI engine at 1.6 liter capacity developing 90 horsepower.
If you study this Pony Street Roadster more closely you will find it very interesting, I'm talking about those doors which are opening electronically from a remote having a system based on air cushion. The body is made of composite materials and the equipment proper for this kind of vehicle. The price for this vehicle is not known at this point.